Fancy Numbers are becoming a new source of revenue for Indian telecom companies. The demand for fancy numbers among the public are high and fancy numbers are also becoming
a status symbol in the society. As the demand is increasing, t
elecom companies started converting this into a source of revenue.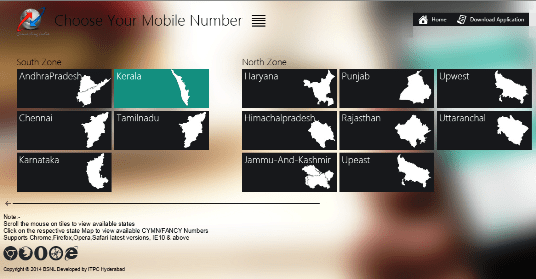 As per the information from reliable sources, a fancy number that begins the bid with Rs 11,000 may go up to Rs 25,000. The numbers beginning with 786 are considered to be premium due to its religious significance and any mobile number with repeated 786 in them are more sought out. Such numbers are sold for prices between Rs 1500 to Rs 2000.
Numbers that end with 555, 777, 111, 000, 007, 8888 also called as golden numbers by dealers as these numbers are very easy to remember.
BSNL recently upgraded it's online Choose Your Mobile Number (CYMN) Portal with attractive and simple use interface. See it's details below:
BSNL has also decided to introduce online portal to sell it's fancy landline numbers also. See it's details below:
Dear readers, please share your views and opinions about this latest news via comments with us.