Bharat Sanchar Nigam Limited (BSNL), the No.1 fixed line broadband operator in the country has decided to start E-Auction process to sell Vanity Numbers in Bharat Fiber (FTTH), Landline and Broadband services. The auction will be available to general public and can participate in the process by paying the registration amount (non-refundable) and 50% of the base price (refundable in case of successful higher bid). At present, these vanity numbers are being sold without any additional charges.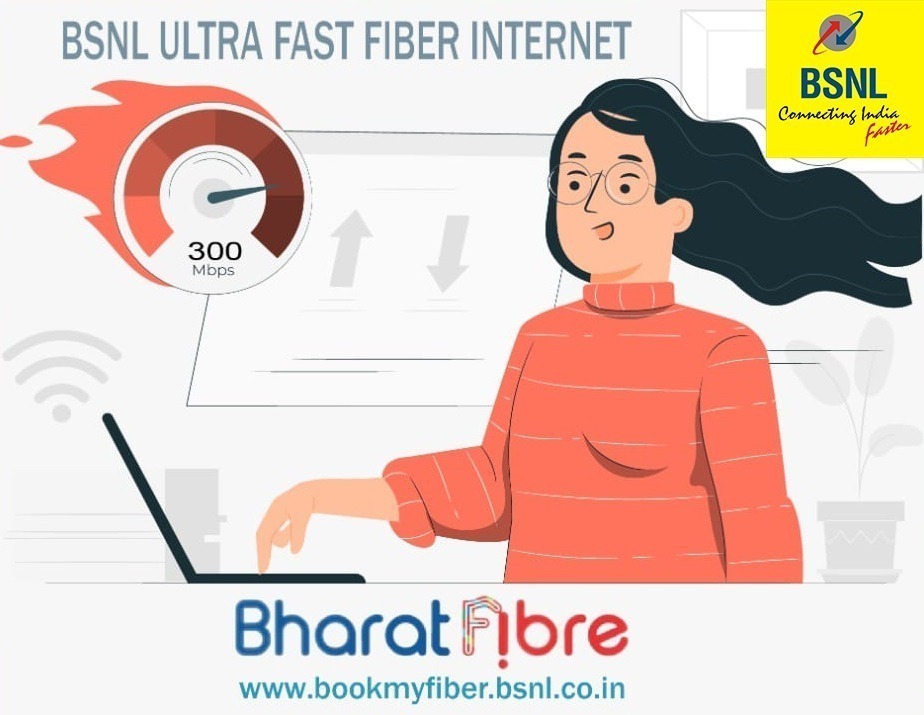 BSNL Corporate Office has issued direction to its unit heads to fix the base price and registration amount to be paid by the customer. The minimum base price and registration amount for various types of Landline / Broadband /FTTH Broadband vanity numbers are already set by BSNL corporate office. BSNL has also decided to make use of the same web portal "eauction.bsnl.co.in" whcich is currently used for the E-auction of Vanity Mobile Numbers for this purpose. Vanity numbers / Premium Numbers have combination of digits which gives a special look to the number. BSNL categorized Vanity numbers into 3 levels as Level 1, Level 2 and Level 3. The minimum base price and registration amount for various types of Landline / Broadband / FTTH vanity numbers are as below: –
BSNL E-Auction Base Price and Registration Charge for FTTH / Landline / Broadband Vanity Numbers

Minimum Base Price

Minimum Registration Amount(Non Refundable)

When to be offered for open sale through CSC / Web Portal at Base Price

Level – 1

Rs 10,000/-

Rs 500/-

To be sold under open sale category after 3 e-auction cycles

Level – 2

Rs 5,000/-

Rs 500/-

To be sold under open sale category after 2 e-auction cycles

Level – 3

Rs 2,000/-

Rs 500/-

To be sold under open sale category after 1-auction cycle

Fancy Numbers

Fancy numbers may be excluded from e-auction process and may be sold at fixed price of Rs. 999/- + GST
Above charges are exclusive of GST. The periodicity of auction may be kept 15 days. The numbers which could not be sold in auctioning cycles indicated in above table, against each level, may be removed from auctioning process and offered for open sale at base price (These will be called open category vanity numbers) through CSCs / webportal. These numbers should be displayed prominently on Circle website with base price. The e-auction portal shall keep record of e-auction cycles for vanity numbers. The above instructions shall be applicable from 1st September 2021 in all the Circles.
Procedure for bidding of LL/BB/FTTH-BB Vanity Numbers by Customer
Customer to log-in to the "eauction.bsnl.co.in" by registering his mobile number as user. This registration is valid for subsequent auctions also.
At the time of registration, customers to provide his address and nearest landline phone number to identify the exchange code of the selected area.
Customer will be able to see the list of numbers pertaining to the area of exchange code given by him.
Customer need to select the number available in the list presented.
Customer will be able to bid in the process only after payment of registration charges and 50% of the base amount for the selected number.
During the bidding process, the customer will be intimated the bid amount quoted by the other participants of the bid, against the selected number through SMS on the registered mobile number.
Customer can also log-in and view the bidding status of the selected number during the process of bidding.
At the end of the bidding process, successful bidders will be intimated the auction status (i.e. highest amount quoted against the selected numbers) by SMS/email.
On receipt of intimation, successful bidder to approach the nearest customer service centre with the details of bidding and documents required for Customer acquisition form (CAF).
The list of Levels 1, 2, 3 and Fancy Vanity numbers is provided below:-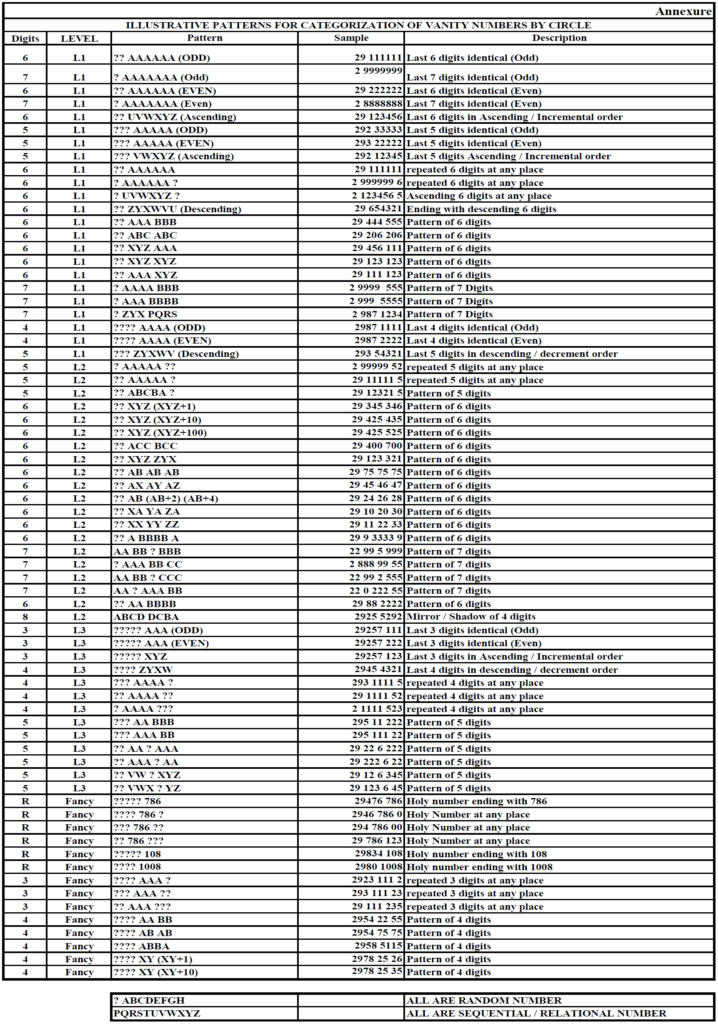 BSNL e-Auction Process : Why it is needed ?
Telephone Numbers of extreme demand having some specific sequence which makes your communication identity simpler are termed as Vanity / Fancy / Premium Numbers. These numbers are segregated into different patterns depending on their sequence of repetition and representation. BSNL is intended to set a platform in order to make these Premium numbers available for the customers who are more fascinated towards Fancy Numbers.
As the demand is extremly high these numbers are pooled for auction so that every individual can make out a chance to grab the number of their choice by participating in Auction conducted on this website (https://eauction.bsnl.co.in/). As a whole this Website sets a transparent medium which opens a way to explore our valuable services to the public.
Dear readers, please share this latest news among all your friends and relative who wish to avail BSNL FTTH (Bharat Fiber) or BSNL Landline or BSNL Broadband Services. How many of you are currently using Vanity Numbers in your existing BSNL FTTH / Landline / Broadband connection? Whether this move will increase sales revenue to BSNL?