The latest analysis report by Cambridge University revealed that,
Android Devices (Smartphones / Tablets) factory reset option does not fully erase all your personal data.
The smartphone research shows that a big bulk of data remains on the mobile device after factory reset which include SMS, photos, videos etc.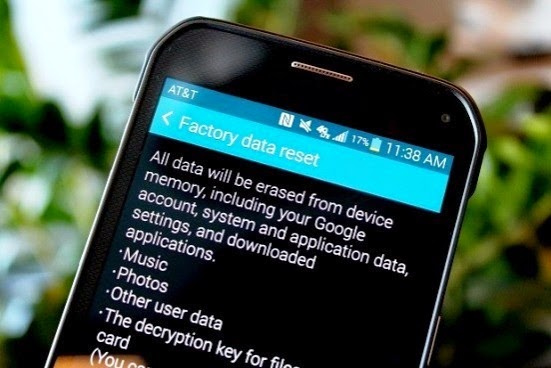 A new study titled
'Security Analysis of Android Factory Resets' found that, the
factory reset option leaving traces of personal data.
As part of the study, researchers tested around 21 smartphones made by five different device manufactures running different versions of Android from
2.3 Gingerbread to 4.3 Jelly Bean
.
Researchers found the file storing decryption keys on devices was not erased during the factory reset. With access to that file, an attacker could recover the crypto footer to brute-force the user's PIN offline and decrypt the device.


Researchers were successfully able to access data 'wiped' Android devices from a wide variety of sources, including text messages, images, video, and even third-party applications like Whatsapp, Facebook etc. Researchers were also able to recover 'Google authentication tokens', thereby enabling them to sync up any data a user had tied to Google's services, including private emails.
The researchers explained that different cellphone models had different problems clearing data. However, the main issue was that data clearing was not 100 percent.
After restoring factory settings, the risks of data hacking are high.
'The researchers estimated that 500 million Android devices may not fully wipe device disk partitions,' the report adds. 'As many as 630 million phones may not wipe internal SD cards.'
Dear readers, please share your views and opinions about this latest news via comments with us.