BSNL offers telephone connections in the following main categories to it's subscribers:
Categories of BSNL Landline Telephone Connections

Permanent Connections

Casual Connections

Permanent connections are available in the following categories to suit different subscribers
Casual connections are provided to applicants for social/religious functions, marriages, exhibitions etc., for a period not exceeding 30 days.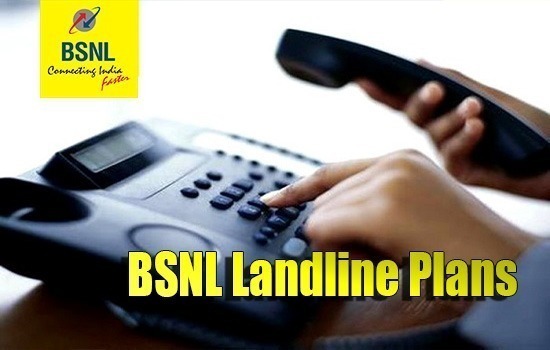 Categories of BSNL Permanent Landline Telephone Connections

Scheme

Remark

NON OYT General

This scheme is available to all for subscription.

NON OYT Special

1. Doctors, Advocates, Judicial Officers, Qualified Nurses; Midwives, Blind persons are eligible for this category.

2. Widows of Central Armed Police Forces(CAPFs), Assam Rifle(AR) and Central Police Organizations(CPOs) who get 'Operational Casualty Certificates' -(No Registration and installation and half the normal rent).

3. Research & Analysis Wing(R&AW) and Directorate General of Security [DG(S)] who get Praman Patra Award as Asadharan Surksha Seva Praman Patra(ASSPP)-(No Registration, No installation and No rental).

Non-OYT Swatantrata Senani Scheme(SWS)

Freedom Fighters and Spouse of Freedom Fighters are eligible for this scheme.

Non-OYT S S

Foreign Missions & Embassies,U N Organizations, MPs, MLAs, Municipal Councilors,Distinguished Persons are eligible for this scheme.

Non-OYT-G-SE-DOT

Employees of DoT and BSNL are eligible for registration under this category.

The facility is allowed only once during the entire service span of the employees.
Applications are registered under NON-OYT, on payment of initial deposit of Rs 500/-.
Procedure For Registration
The standard application form prescribed for new telephone connection can be obtained free of cost from any of the designated offices of the BSNL or the Customer Service Centers located anywhere in the country. Photocopies of these forms as well as downloaded copies FROM THE Internet are also accepted.
The completed application along with the demand draft may be given by hand in the office of the GM/TDM/TDE/SDE for registration.
The completed application form may also be sent by registered post along with demand draft for requisite amount towards registration fee drawn in the name of designated authority, in the office of GM/ TDM / TDE /SDE under whose jurisdiction the telephone connection is required.
In areas where telephone is available 'on demand' the form for New Telephone Connection(NTC) may be deposited without demand draft. In such cases, after receipt of form for NTC, Demand Note for payment of applicable installation charges shall be issued. On receipt of payment against Demand Note, the OB for installation of telephone connection shall be issued immediately.