In India, Smartphones are becoming very popular among public and mobile data usage increases exponentially at a rapid rate.
BSNL offers the lowest Data ( 4G / 3G / 2G) Tariff in India with widest coverage and PAN India 3G service.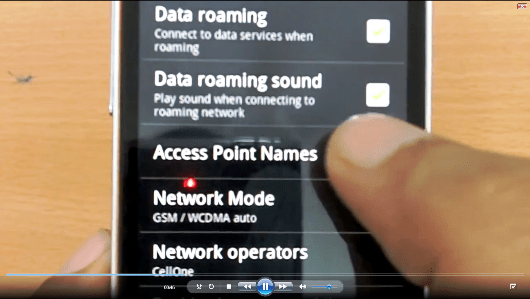 BSNL is increasing its 4G & 3G coverage area day by day and new mobile sites are being added to their network throughout the country. BSNL offers free data roaming all over India including Delhi & Mumbai.


The following video describes how to setup / configure an android smartphone to access 4G /3G / 2G data services of BSNL.



The configuration is very simple and easy. We may set the paramater – APN ( Access Point Name) as 'bsnlnet' and just save the configuration.

To access 4G / 3G data through Datacard / Netsetter / USB Dongle, just save the APN as 'bsnlnet' & dial number as '*99#' in the Profile Management Option in the USB Dongle's Settings.
Few things to note :
How to check the Prepaid data balance / data account expiry date ??
To check balance data in your prepaid account, just dial *124*2#. Datacard / Netsetter customers may use the USSD option in the datacard menu & dial *124*2# to get the data balace expiry / balance.

To get the data balance through SMS from the same SIM, just send STVENQ to 123.
How to check the data usage in BSNL Postpaid ??
To check data usage in postpaid, just send an sms AMT to 5333
Manual Data / MMS Configuration in Mobile Handsets
| | | |
| --- | --- | --- |
| Settings Type | 4G / 3G / 2G Data | MMS |
| Connection Name | bsnlnet | bsnlmms |
| Data Bearer | GPRS | GPRS |
| Access Point Name (APN) | bsnlnet | bsnlmms |
| Usename | | |
| Prompt Password | No | No |
| Password | | |
| Authentication | Normal | Normal |
| Homepage | http://www.google.com | http://www.bsnlmmsc.in:8514 |
| Phone IP Address | Automatic | Automatic |
| Name Server | Automatic | Automatic |
| Proxy Server Address | Off | 10.210.10.11 |
| Proxy Port Number | | 8080 |