BSNL has launched special discount scheme for it's existing landline and broadband customers who are migrating to Bharat Fiber (FTTH) high speed broadband service.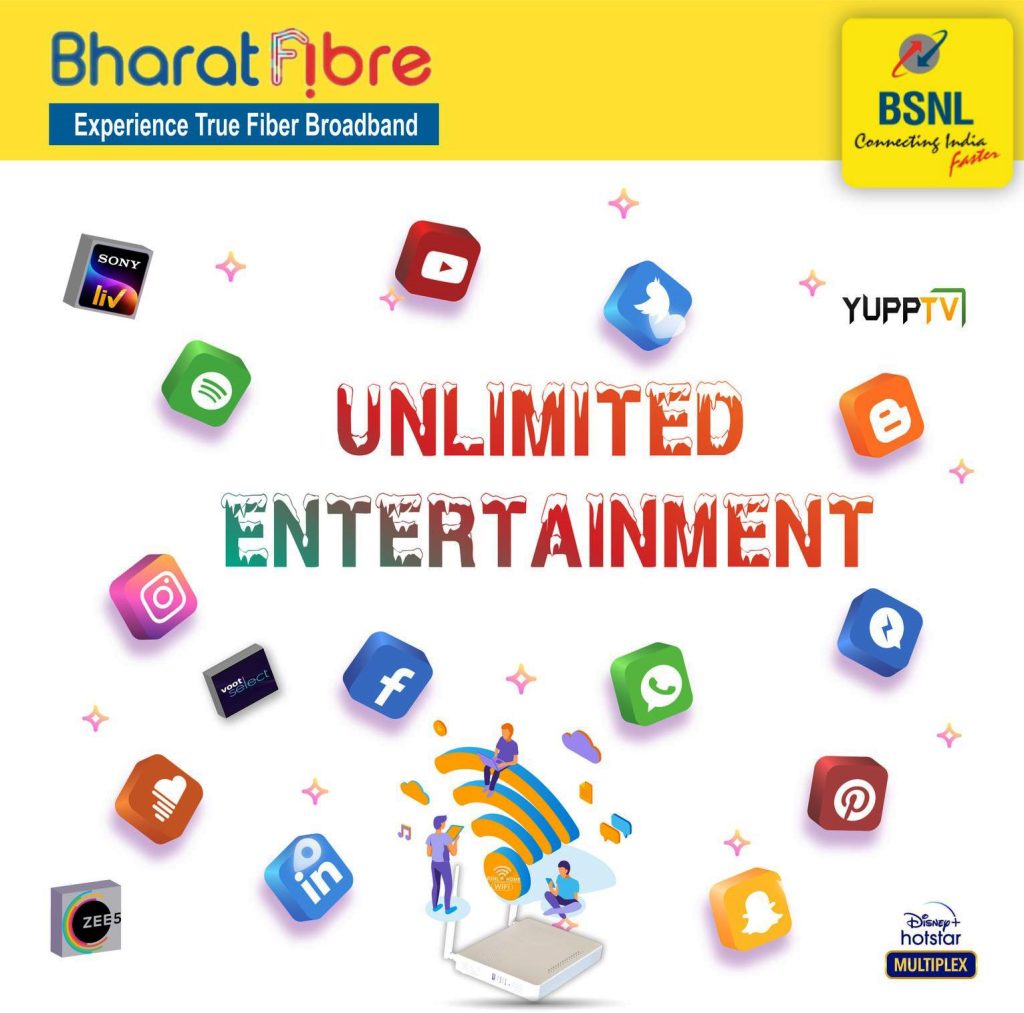 HIGHLIGHTS
BSNL's Special Discount Scheme is available with effect from 8th June 2022 onwards.
A BSNL customer can avail maximum discount of ₹1200 while upgrading their old telephone or broadband connection to FTTH (Fiber Internet) Service.
BSNL allows it's customers to retain their existing landline number while migrating to FTTH.
This promotional scheme is available all over India for a period of 90 days feom 08-06-2022.
If you are using traditional BSNL copper based landline or broadband service, you can upgrade your connection to the next generation fiber based FTTH with special discounts up to Rs 1200/-. Bharat Snachar Nigam Limited (BSNL) has announced this latest discount scheme in an attempt to increase their fiber broadband (FTTH branded as Bharat Fiber) customer base all over India. An existing BSNL landline or broadband customer can make use of this wonderful opportunity as the monthly rent of fiber broadband (FTTH) connections are at par with their existing copper based connection.
An Official statement from BSNL regarding the launch of this Special Discount Scheme read as follows:-
The competent authority has decided "to offer discount of Rs. 200/- per month for first 6 months to all the existing customers (other than Government category connections) who are ready to convert their Landline and broadband ( on copper) to FTTH connection in all the circles".
The above instructions shall have immediate effect with effect from 08-06-2022 on promotional basis for a period of 90 days in all the circles i.e., up to 05-09-2022. BSNL corporate office has also instructed it's filed units / telecom circles to comply with all regulatory requirements including on line reporting to TRAI and also to update the circle website.
How Can I Avail this Special Discount?
To avail this scheme, you should have an ACTIVE BSNL Landline or ADSL Broadband connection. Just submit your request for Conversion to FTTH (Bharat Fiber) at your nearest BSNL Telephone Exchange or BSNL Customer Service Centre (BSNL CSC). As per this scheme, a customer can choose any FTTH plan of their choice while migrating to fiber. BSNL will offer discount of Rs 200 per month in each bill for first 6 months i.e., a customer can avail maximum discount of Rs 1200 (200×6). If you have selected Fiber Basic Plus 599 plan, you need to pay Rs 399/- plus GST as fixed monthly charge ( Rs 599 – Rs 200 = Rs 399) for the first six months. From seventh month onwards, you need to pay Rs 599/- plus applicable taxes (GST).
Dear readers, please do share this latest promotional offer among all your friends and relatives who are still using BSNL copper based landline / broaband connection. Also share this important update among all BSNL employees in your firnd circle. Please do share your views and opinions about this latest offer by BSNL via comments below.