Minister of Communication Sri. Ashwini Vaishnaw has tweeted today that, he has made his first call over BSNL's Indian made 4G mobile network. BSNL has beed developing home made 4G network under Prime Minister Narendra Modi's prestigious initiative – Aatma Nirbhar Bharath. Is this the right time? Yes, for BSNL it is the right time as we all know, the PSU is struggling hard to keep it's customer base in GSM / Wireless segment with it's 2G & 3G mobile networks.
Almost all private operators started their 4G service in India way back in 2012. Now it is almost 9 years and BSNL is going to plan and build it's 4G mobile network with brand new Indian made equipments under Aatma Nirbhar Bharath. It is also to be remebered that, all private mobile operators has started testing their 5G mobile network and Government of India has also decided to conduct 5G spectrum auction in the first half of 2022. BSNL's First Indian made 4G mobile network was successfully tested at Chandigarh in Punjab by Minister of Communication on today the 10th of October 2021.
Made first call over Indian 4G network of BSNL (Designed and Made in India).
PM @narendramodi Ji's vision of Aatmanirbhar Bharat taking shape.

— Ashwini Vaishnaw (@AshwiniVaishnaw) October 10, 2021
BSNL's Indian Made 4G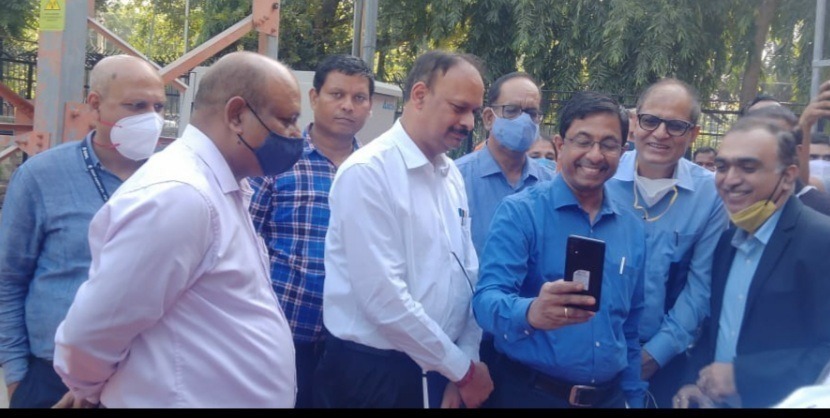 As per the latest information, BSNL has been conducting it's 4G PoC (Proof of Concept) by M/s ITI (Indian Telephone Industries Limited) at Ambala, Pune, Bengaluru & Chennai in addition to Chandigarh in Punjab. BSNL integrated indigenous 4G core equipments and they successfully made their first 4G VoLTE call on last month precisely on 23rd September 2021. BSNL 4G mobile network testing is being carried out at 7 BTS sites with FDD LTE (Frquency Division Duplexing) technology. Testing will be carried out in 13 more BTS sites where 4G equipments are still awaiting from vendor. Apart from FDD LTE, BSNL will also conduct 4G mobile network trials in Indian made TDD LTE devices.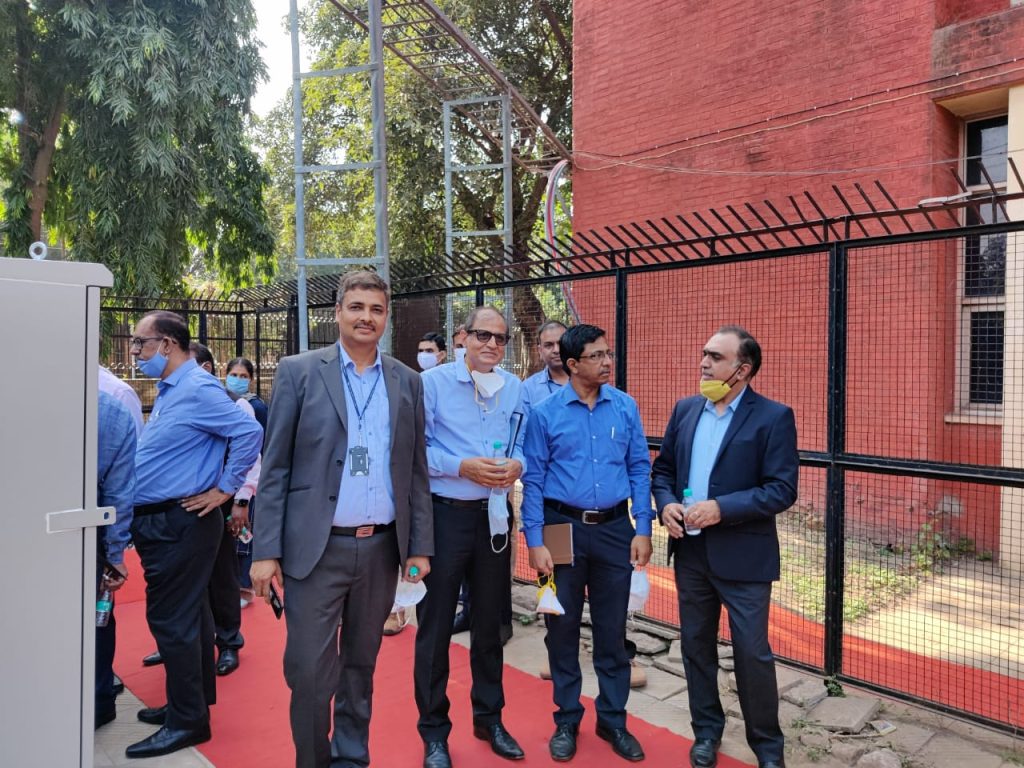 BSNL 4G PoC by Five Firms
BSNL selected 5 bidders for conducting 4G PoC as per BSNL's 4G EoI floated on 1st January 2021. TCS is one of the five firms and they have installed their 4G core and radio access network in Chandigarh. BSNL's 4G PoC is conducted by the consortium of TCS, government-owned research and development (R&D) firm Centre for Development of Telematics (C-DoT) and Tejas Networks.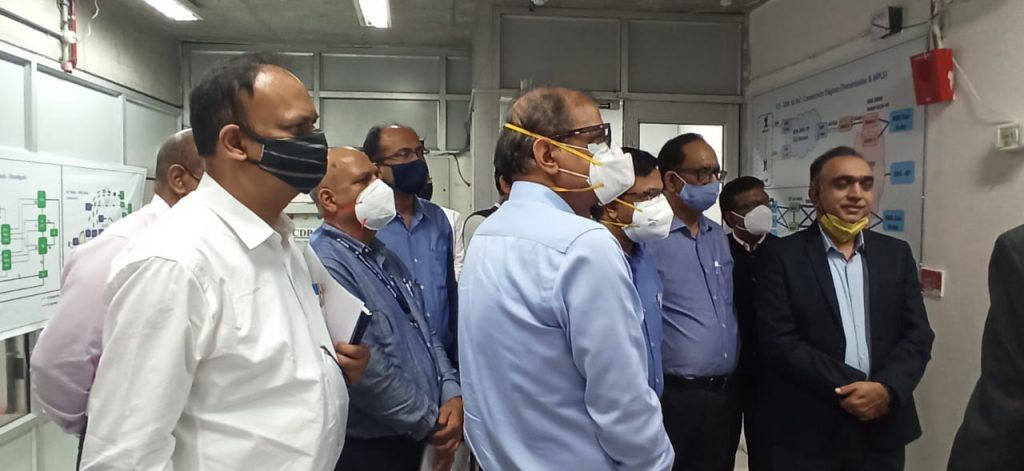 BSNL conducts Proof of Concept (PoC) of Indian Made 4G – in different bands
BSNL is conducting 4G trials in 7 locations in India which are :- Chandigarh, Ambala, Chennai, Bengaluru, Pune, Jaipur and Delhi. Testing of 4G Core and Radio Access Network (RAN) in 2100MHz & 2600MHz bands are going on in locations allocated to each successful bidder of BSNL 4G EoI floated on 1st January 2021. Testing for 850MHz frequency band is going on in Jaipur (In Rajasthan) and 1800MHz band in MTNL mobile network in Delhi. Testing of 4G Core is going on at five locations (Chandigarh, Ambala, Chennai, Bengaluru & Pune) whereas testing of RAN is going on at all the seven locations.
Difference between FDD LTE & TDD LTE
LTE-FDD implies that downlink and uplink transmission take place in different, sufficiently separated, frequency bands, while TDD implies that downlink and uplink transmission take place in different, non overlapping time slots. Thus, TDD can operate in unpaired spectrum, whereas FDD requires paired spectrum. FDD LTE is full duplex this means that both the upload and download are always available. TDD LTE is half duplex as either upload or download can use the channel but not at the same time. An FDD system uses a duplexer and/or two antennas that require spatial separation and, therefore, cannot reuse the resources. The result is more costly hardware.
In TDD, both the transmitter and receiver operate on the same frequency but at different times. Therefore, TDD systems reuse the filters, mixers, frequency sources and synthesizers, thereby eliminating the complexity and costs associated with isolating the transmit antenna and the receive antenna. TDD LTE is cheaper than FDD LTE since in TDD-LTE no need of duplexer to isolate transmission and receptions. Inshort, TDD is a more desirable duplexing technology that allows system operators to receive the most from their investment in spectrum and telecom equipment, while meeting the needs ofeach individual customers.
BSNL 4G Service is availble in Cities with existing 3G Spectrum
In the mean time, BSNL already started 4G LTE mobile services in certain cities with it's existing 3G spectrum. It means, customers in such areas will not get BSNL 3G mobile services instead, they can avail BSNL 4G VoLTE services with superior Voice Quality and ultra fast download speeds. BSNL successfully started their VoLTE (Voice Over LTE) service. To activate BSNL VoLTE service inyour BSNL 4G SIM card, you need to send an SMS to 53733.
SMS for BSNL VoLTE Activation : ACT VOLTE to 53733
After the activation of VoLTE services, customers has to set network mode in the mobile network settings in your mobile handset with the any of the following settings:-
LTE Preferred Mode
LTE / WCDMA / GSM Auto
VoLTE Enabled
Dear readers, please share this latest news about BSNL's Indian made 4G among all your friends and relatives. How many of you are using BSNL Mobile Services? Please do share your feedback with us. Also share your feedback about BSNL's India made 4G and your expectations.