Following the successful PoC of Indian made 4G mobile network, BSNL CMD Sri PK Purwar said that, more than 50,000 mobile sites will be upgraded to fourth generation network all over India
HIGHLIGHTS
Now BSNL has become operationally sustainable organization.
Successfully conducted Indian made 4G mobile network in Chandigarh.
BSNL can launch 4G services within 6 months all over India.
In the first phase more than 50,000 mobile BTS sites will be upgraded to 4G
India's national telecom backbone – Bharat Sanchar Nigam Limited (BSNL) plans to upgrade more than 50,000 mobile towers to 4th generation network within 6 months. BSNL CMD Sri PK Purwar said that, BSNL as an organization is getting more stable and the PSU is moving in the right direction. This statement came right after the successful PoC (Proof of Concept) of Indian made 4G mobile network by BSNL in Chadigarh on 10th October 2021. BSNL CMD also stated that, BSNL's broadband business especially Fiber Broadband (FTTH) is expanding at a rapid pace all over India. At present, BSNL is adding more than 1 lakh new Bharat Fiber (FTTH) connections in each month all over India which is really agood sign for the future prospect of the PSU. BSNL has a total debt liability of about Rs 30,000 crores only which is the lowest when compared with private sector operators in the country.
BSNL To Overcome 4G Challenges with Homegrown Technology!
"We are trying to overcome 4G challenges, and are going ahead with homegrown technology after the completion of the proof-of-concept (PoC) in Chandigarh. Once 4G service comes in, BSNL will be in a better position in the telecom market," says BSNL CMD, Sri PK Purwar.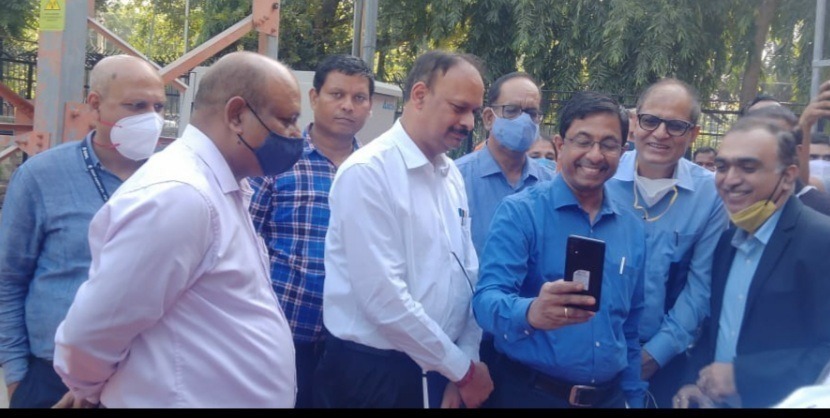 He also added that, BSNL can launch 4G services with Indian 4th generation technology equipments within six months or by next financial year. BSNL is already allocated spectrum for the 4th generation services as part of BSNL REvival package annoucned by central government last year. There will not be any issues in 4G spectrum allocation for BSNL and the only challenge before them is the successful completion and testing of 4G Core and Radio Access Network by successful bidders of BSNL's 4G EoI. Out of the total 90,000 mobile towers, BSNL plans to place purchase order for 4G network equipments for around 50,000 mobile sites.
"Today, BSNL is operationally stable organisation, and on a right path. The challenge is only interest outgo on debt which comes to the tune of Rs 200 crore to Rs 1,000 every month", BSNL CMD further added.
BSNL To Spread Wings with 4G & Bharat Fiber (FTTH)
If things are going in the right direction, BSNL could win millions of new mobile customers with 4G Services within a short span of time. BSNL is the only telecom operator in India to have a wide and robust optical fiber network with maximum reach in rural and remote villages. The major plus point with BSNL is their optical fiber connectivity all over India. BSNL can provide PAN India 4G coverage at most economical tariff plans. If sufficient support from Government is given, the PSU once again can reach the No.1 position in both wired as well as wireless segment within no time. BSNL has also sought the Department of Telecommunications (DoT) intervention to raise about Rs 38,000 crores in the form of equity to fund capital expenditure (Capex) in order to overcome financial constraints in a bid to promote domestic technology in line with Atmanirbhar Bharat. The PSU was able brough down the liability to vendors from 3000 crores to 1000 crores which is also a good sign as far as the operations are concerned.
Dear readers, please share this latest information among all your friends and relatives using BSNL Mobile Services. How many of you will switch over to BSNL Mobile Network when BSNL launching it's 4G Services? Let us discuss.