Yes..if you are a minor, you can't avail new mobile connection in your name from any of the telecom service providers operating in India. As per Department of Telecommunications (DoT) instructions, no mobile operator in the country are allowed to issue SIM cards to minors. The same is applicable in the case of fixed line connections also.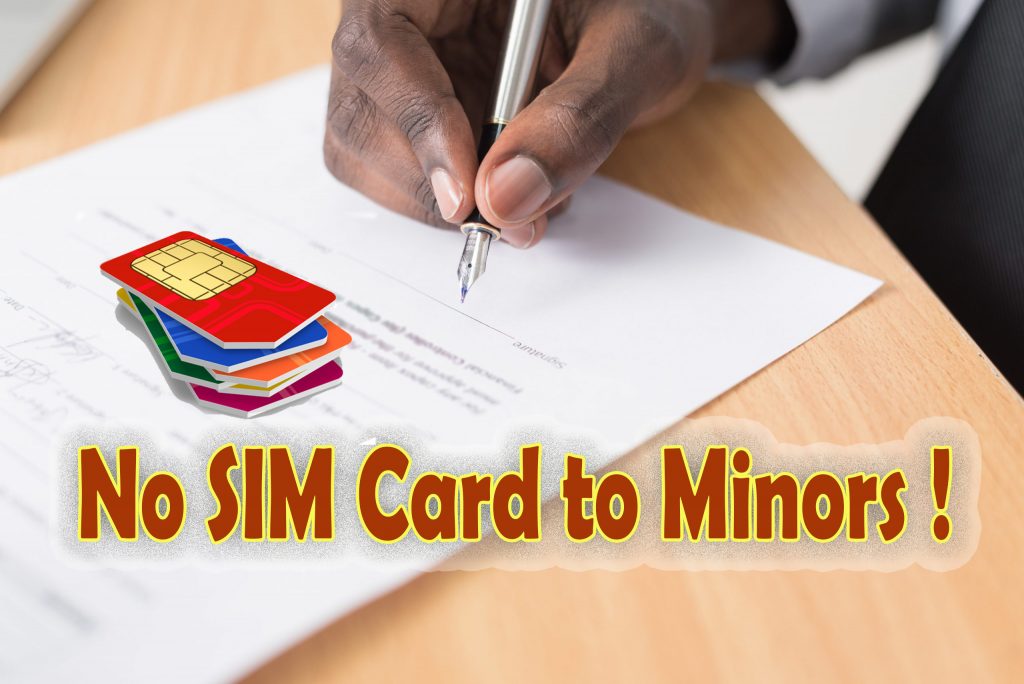 Customer Aquisition Form (CAF) is actually a contract between a customer and telecom service provider (TSP) where certain terms and conditions regarding service, bill payment, disconnection, etc. are mutually agreed upon on at the time of signing the application form. The Indian Contract Act, 1872 prescribes the law relating to contracts in India and is the key act regulating Indian contract law. 
Section 11 of The Indian Contract Act specifies that every person is competent to contract provided –
He/She should not be a minor i.e., an individual who has not attained the age of majority i.e. 18 years in normal case and 21 years if guardian is appointed by the Court.
He/she should be of sound mind while making a contract. A person cannot who is usually of unsound mind, but occasionally of sound mind, can make a contract when he is of sound mind. Similarly if a person is usually of sound mind, but occasionally of unsound mind, may not make a valid contract when he is of unsound mind.
He/She is not disqualified from contracting by any other law to which he is subject.
Department of Telecom (DoT) has issued directions to all Telecommunication Service Providers (TSPs) in the country to comply with this regulations.
An official email from DoT to all telecom operators in this regard read as follows:-
SIM(s) should not be issued to minors. CAF is a contract. It is also understood that only those persons who are competent to contract who are age of majority. And an agreement not enforceable by law is said to be void.
As per the above DoT directions, no mobile operator in the country are allowed to sell mobile SIM cards to minors. It is the responsibility of the telecom service provider to comply to the DoT guidelines. The CAFs signed by minors are not having any legal value and hence such connections are considered as invalid CAF.
I am a Minor. How Can I use a Mobile Connection?
As per Indian laws and Department of Telecommunication (DoT) guidelines, you are not allowed to subscribe to a mobile connection. However, you can use the mobile connection which is activated in the name of your parent if you really want to use the service.
How Many Mobile Connections can be taken by an individual in his / her name ?
As per the latest Government directions, a person can avail maximum of 18 mobile connections in his/her name which includes 9 SIMs that can be used for normal mobile phone communications or for use in devices which has slot for them. The other 9 SIMs can be purchased for M2M communications. According to the guidelines, in case where M2M are required to be pre-installed in devices, it will be responsibility of device makers to complete subscriber verification. However, it will be responsibility of the person or end user to update subscriber details if he or she transfers device to other user.
Dear readers, please share this valuable information among all your friends and relatives including Retailers. How many of you got your SIM card activated when you were minor? Whether this guidelines are strictly followed by all mobile companies in India?