Bharat Sanchar Nigam Limited (BSNL) has decided to close it's prepaid broadband service which is currently available across all the telecom circles. At present BSNL offers prepaid broadband service only in DSL segment. Customers were able to avail unlimited high speed broadband internet access without the fear of monthly bill shock. There were more advantages for BSNL's prepaid broadband which include – mobility, control on internet charges, sharing of DSL Broadband connections etc.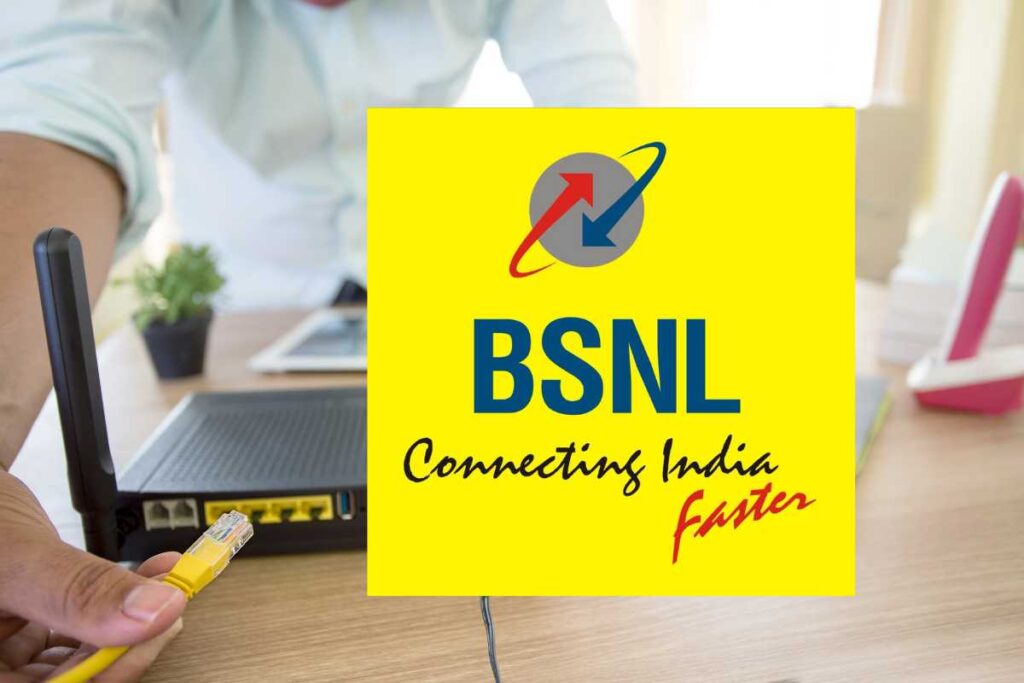 Earlier, BSNL's prepaid broadband customers were allowed to use their broadband account anywhere in the country on an internet enabled telephone line. It was also possible to share a single DSL connection among a group of prepaid broadband customers like students, professionals etc. BSNL was offering both limited and unlimited prepaid broadband plans for its customers all over India. BSNL prepaid broadband packs were starting from just Rs 200/- onwards. As the customer base in prepaid broadband segment is very small, BSNL authorities has now decided to close the service by migrating existing prepaid brodband customers to postpaid services.
BSNL's Withdrawn Prepaid Broadband Plans

Sl No
Voucher Type
MRP of Voucher in Rs (including GST)
Download Speed / Bandwidth
Free Data Usage
Validity in Days
1
BBV RL 200
200
Upto 2 Mbps
700 MB
30
2
BBV RL 250
250
Upto 2 Mbps
1.5 GB
30
3
BBV RL 350
350
Upto 2 Mbps
2.5 GB
30
4
BBV RL 450
150
Upto 2 Mbps
3 GB
30
5
BBV RL 600
600
Upto 2 Mbps
5 GB
30
6
BBV RULG 625
625
Upto 256 Kbps
Unlimited
20
7
BBV RL 800
800
Upto 4 Mbps
8 GB
15
8
BBV RULG 990
990
Upto 512 Kbps
Unlimited
20
9
BBV RL 1500
1500
Upto 8 Mbps
25 GB
15
10
BBV RULG 1600
1600
Upto 1 Mbps
Unlimited
20
11
BBV RL 1750
1750
Upto 2 Mbps
16 GB
90
12
BBV RL 1800
1800
Upto 2 Mbps
7 GB
180
13
BBV RL 3000
3000
Upto 2 Mbps
13 GB
360
Migrating Existing Prepaid Broadband Customers to Postpaid (DSL Broadband / FTTH / Air Fiber)
BSNL authorities has also directed all telecom circles to take action to migrate all existing prepaid DSL broadband customers to postpaid DSL broadband by transferring existing preapaid account balance as credit in his/her postpaid account. Interested customers can even opt for BSNL Bharat Fiber (FTTH) or Bharat Air Fiber (BAF) connection as DSL broadband connections are having limitations in the maximum download and upload speed.
BSNL Special Offer for Migrating Landline Connections to Bharat Fiber (FTTH)
BSNL has already launched special discount scheme for existing landline customers migrating to BSNL FTTH. Under this promotional scheme, a landline customer can avail maximum discount of Rs 600/- while migrating his/her BSNL landline number to Bharat Fiber. Now customers can retain their existing landline number while upgrading their old BSNL telephone connection to ultra fast next generation Bharat Fiber Broadband Internet connection. So customers need not worry about loosing their old landline number on activating their new fiber internet connection. To retain your same landline number on BSNL FTTH, you need to ask for the same landline number at the time of submitting application form in BSNL Customer Service Center or BSNL telephone exchange.
BSNL Bharat Fiber (FTTH) – Best Fiber Broadband @ Most Economic Tariff
Bharat Fiber (BSNL FTTH) is the best fixed line high speed broadband internet connectivity which is currently available in the nook and corner of the country. BSNL's FTTH plans starts at just Rs 399/- per month with 30Mbps download speed and bundled free voice calls. Customers availing BSNL FTTH services can avail true unlimited voice calls to any network without any additional charges. The most important advantage of BSNL FTTH connection is its superior performance and assured download and upload speeds even during peak hours. For heavy internet users, BSNL allows FTTH plans with maximum speed up to 300Mbps. Free Static IP option is also available with BSNL FTTH plans.
Dear readers, please share your views and opinions about this latest news via comments with us. How many of you are using BSNL's postpaid broadband or FTTH services? Please do share your feedback with us.