Bharat Sanchar Nigam Limited (BSNL) has decided to allow SIM replacement through retailers all over India. As per the latest information, BSNL mobile users can avail duplicate SIM for your damaged / lost SIM cards from your nearest BSNL retailer very soon. With this latest development, all BSNL mobile users can easily upgrade their existing SIM card to BSNL 4G SIM card without visiting BSNL Customer Service Center or BSNL Office.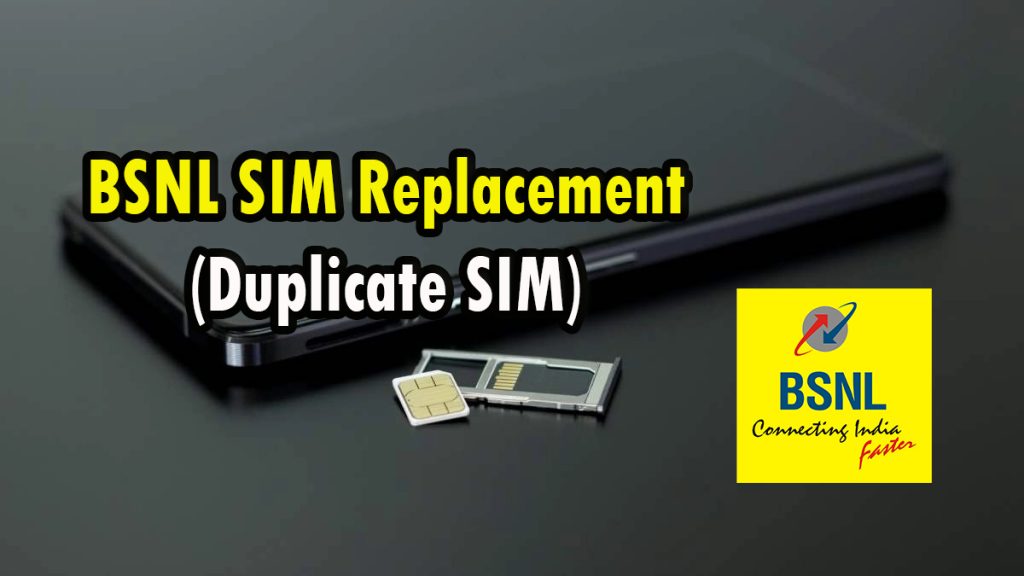 At present BSNL moble users can avail duplicate SIM card only from BSNL Customer Service Centers (BSNL CSCs) and BSNL Franchisee Offices. Most of the mobile users are facing difficulties for their movement and travel during these pandemic period, BSNL has decided to extend the facility to it's retailers whereby hardships faced by customers can be minimised to a great extent.
BSNL's field units / telecom circles have been regularly requesting for providing SIM replacement facility to retailers citing the inconvenience faced by subscribers for lost / damaged / faulty SIM. An Official statement from BSNL regarding extending the SIM repalcement facility to retailers read as follows:-
In order to ease the process, for the convenience of subscribers, approval of competent authority is hereby conveyed for the following:-
Franchisees shall be allowed to choose the retailers to do SIM replacement and route the approval of replacement to concerned BSNL CSC through the concerned Franchisee.
As Franchisees manages the retailers, Franchisees shall own the responsibility and accountable for their actions.
Telecom Circles must ensure there shall be no irregularities in SIM replacement through retailers selected by the franchisees.
BSNL corporate office has also directed it's IT Project Circle (ITPC) to make necessary provision in Sanchar Soft / Sanchar-Aadhar applications for SIM replacement through retailers selected by franchisees. The facility will be provided through Sanchar Aadhar mobile application which is used by BSNL retailers to on-board new prepaid mobile customers.
BSNL SIM Replacement Procedure
To get duplicate SIM card, a customer need to submit his original ID proof along with request for SIM repalcement at nearest BSNL Customer Service Center (BSNL CSC) or BSNL Franchisee Office or Authorised BSNL Retailers.
How can an employee avail SIM replacement / SIM swap, if it is in the company's name?
If your mobile connection is taken in the name of your company, to get duplicate SIM card you need to submit an authorization letter in company letter head from concerned authorities along with the ID card of the employee who uses the mobile connection.

Can I get my same BSNL mobile number, when my existing SIM card gets damaged?
Yes. just visit your nearest BSNL Customer Service Center (BSNL CSC) or BSNL Franchisee Office or Authorised BSNL Retailers and submit your request for SIM repalcement along with Proof of Identity (POI) and Proof of Address (POA). After verification, you will be issued duplicate SIM card with same mobile number.
What are the charges for BSNL Duplicate SIM? Whether the charges for BSNL SIM replacement is same in all the circles?
Yes, in all the circles the BSNL duplicate SIM card cost for Micro, Nano, and normal SIM cards will be the same. At present, BSNL SIM repalcement charge is Rs 50/- for all types of SIM cards.
Is possible to get Duplicate BSNL SIM card from another state?
At presnt, BSNL duplicate SIM (SIM replacement/SIM swap) can be issued from the parent circle from where you activated the connection. It means, it is technically not possible to swap the BSNL SIM card by another circle. A BSNL mobile user from Kerala Telecom Circle, can't avail the duplicate SIM card from any other telecom circle other than Kerala. In such cases, if you are permanently moving to another state, it is alwasy suggested to use MNP to port out your existing BSNL Mobile Number to the BSNL Mobile network of your current telecom circle. Example:- If you are moving from Kerala to Karnataka, you can Port your BSNL Kerala number to BSNL Karnataka.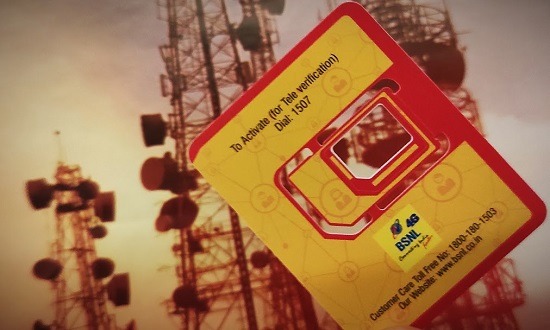 Can I enjoy the existing freebies or other facilities for a replacement?
Yes. BSNL SIM Replacement means your physical card will get replaced with a new SIM card with same mobile number. After activation, your old SIM card will get deactivated and all existing features / facilities which were available in your old SIM card will be there in your new SIM card. It means, you can continue enjoying the feeebies (Voice, data,SMS), talk time, account balance, validity etc on your new SIM card.
How much time will a customer wait for BSNL SIM replacement activation?
After submitting the necessary documents and verification, it may take upto 30 minutes of time for activation of BSNL duplicate SIM card. The time here indicate, the processing time after the data entry by BSNL officials / Franchisee staff / Retailer.
How can I get BSNL Duplicate SIM Online?
At present, online facility is not available for BSNL SIM swap / SIM replacement. If your SIM card is damaged, you can avail replacement SIM card from BSNL CSC or BSNL Franchisee Office or Authorized BSNL Retailers of the home circle.
On behalf of the owner of the SIM card, is it possible to get duplicate BSNL SIM card with authorization letter ?
BSNL authorities can issue duplicate SIM card only to the origianl owner. As per the present condition of the customer on producing the necessary acceptable documents and request letter for sim card replacement mentioning the authorization, BSNL CSC in-charge can process the case as per the genuineness.
Dear readers, please share this latest information among all your friends and relatives using BSNL Mobile Services. How many of have faced difficulties in getting duplicate SIM cards from BSNL? Please do share your feedback with us.