State run telecom major Bharat Sancar Nigam Limited (BSNL) has announced the revision in tariff plans for Bulk Push SMS service. As per the latest information, the revised BSNL bulk sms plans are applicable with effect from 18th August 2021 across all the telecom circles. The major highlight of this tariff revision is that, now BSNL has decided to do away with the advance payment of security deposit for violation of TCCCPR regulations.
New customers who wish to avail BSNL Bulk Push SMS service can activate services at ease by just registering in BSNL DLT Portal. One time registration charge of Rs 5000/- only is to be paid at the time of registration which is inclusive of GST. After registration, customers will be given 1000 Free SMS as a Welcome Offer which can also be used for testing purposes while integrating BSNL Bulk Push SMS API. Customers will also provided with BSNL Web Portal to send Bulk Push SMS. BSNL Bulk Push SMS service can be used for pushing Promotional as well as Transactional Messages.
BSNL's Revised Bulk Push SMS Plans (Applicable with effect from 18-08-2021)
Plan
Recharge Value (In Rs)
Number of A2P SMS allowed to be
submitted
Validity in days
I
1,000
7,600
30
II
2,000
15,200
30
III
5,000
38,000
60
IV
10,000
77,000
180
V
20,000
1,55,000
180
VI
50,000
3,90,000
365
VII
1,00,000
7,90,000
365
VIII
10,00,000
80,00,000
365
IX
25,00,000
2,02,00,000
365
X
40,00,000
3,27,00,000
365
NOTE:-
GST charges are included
** This tariff is inclusive of flat scrubbing charges @1.4 paisa per SMS.
*** On subsequent recharges, the existing validity will be increased by number of days of the validity of the new recharge.
Other Terms & Conditions for BSNL Bulk Push SMS Service (Tariff Launched on 18-08-2021):
A. The Principal Entity (PE) who wants to use A2P Bulk SMS Service will be required to re ister with BSNL. The PE registration fee (one time charges) will be Rs. 5000/- (including GST).
B. On registration, the Principle Entity shall be allowed to send first 1000 free bulk push SMS as a welcome / promotional offer/ testing purpose.
C. The PEs, if, found involved in sending UCC messages can be asked to deposit security amount, to be decided by the Circle, on case-to-case basis.
The above tariff will be applicable with effect from 18-08-2021. The implementation of the tariff is made in accordance with 43rd Amendment of Telecom Tariff Order and orders / guidelines / clarifications issued by TRAI from time to time. BSNL's Bulk Push SMS tariff is the same across all telecom circles. Earlier, it was compulsory for a new customer to make advance payment of Rs 50,000/- as refundable security deposit for UCC violation. This latest move is going to make a huge impact in the presnt Bulk Push SMS market as it would attract both small as well as medium sized enterprise business customers such as societies, schools, universities, medical colleges etc.
As we reported on 4th August 2021, BSNL waived off the one time registration charge of Rs 3000/- + GST in an attempt to promote Bulk SMS business. That promotional scheme was intended to encourage more new customers to get themselves registered in BSNL DLT portal.
BSNL Welcome Offer for New Bulk SMS Customers
New customers can avail 1000 Free SMS after successful registration in BSNL DLT Portal. Initial registration charge is Rs 5000/- which is inclusive of GST. Customers As per TRAI guidelines, all new customers need to register in BSNL DLT Portal as Principal Entity (PE) to comply with TCCCPR 2018 regulations. Customers can send SMS through BSNL webportal/API. Promotional SMS can be availed by the Customers having Telemarketing (TM) registration .
Main Features of BSNL Bulk Push SMS Service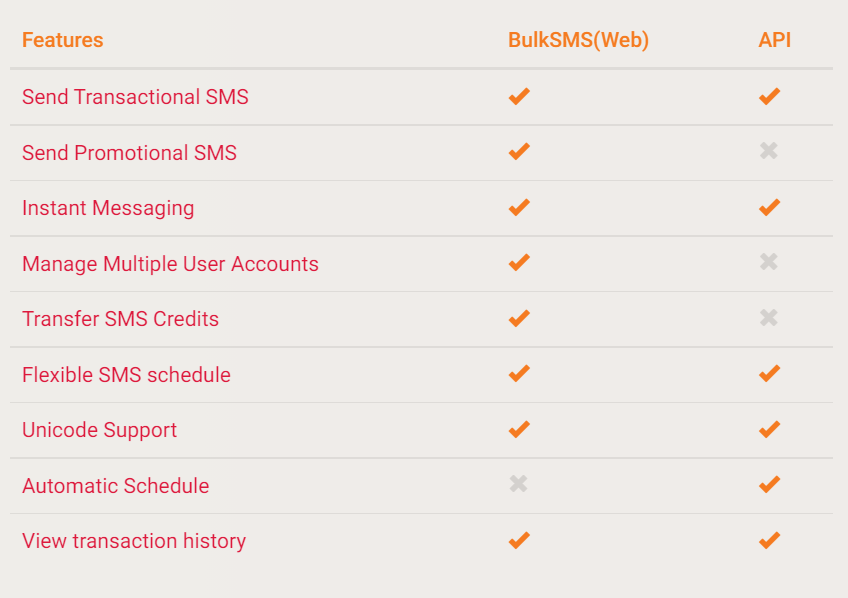 What is DLT Registration & why it is needed?
In April 2021, all telecom service providers implemented TCCCPR 2018 regulations and content template scrubbing. With the implementation of advanced DLT technology, the issues associated with spam / fake messages is expected to reduce to a great extent. In accordance with the Telecom Regulatory Authority of India (TRAI) guidelines named as TCCCPR 2018, all the business entities who want to send commercial communication to their customers, have to register themselves as Principal entity mandatorily on BSNL DLT portal https://www.ucc-bsnl.co.in/. All the existing and new business entities who wish to use Bulk SMS / OBD (Out Bound dialing) should register in BSNL DLT portal as Principal entity to comply with TRAI's TCCCPR 2018 guidelines. The objective of the new regulation notified is to effectively deal with the nuisance of spam experienced by the subscribers.
Dear readers, please share your views and opinions about this latest tariff revision for BSNL Bulk Push SMS Service via comments with us. How many of you are interested to avail BSNL's Bulk SMS Service? Please do share your feedback with us.