Bharat Sanchar Nigam Limited (BSNL) has announced the launch of Automated IVRS based Feedback Collection Service for business establishments / corporate customers across all the telecom circles. As per the latest information, business firms or corporate business units can avail this newly announced Survey Service to get live feedbacks from their customers or target market. This tool can be effectively utilised to get insight to customer requirement / feedback.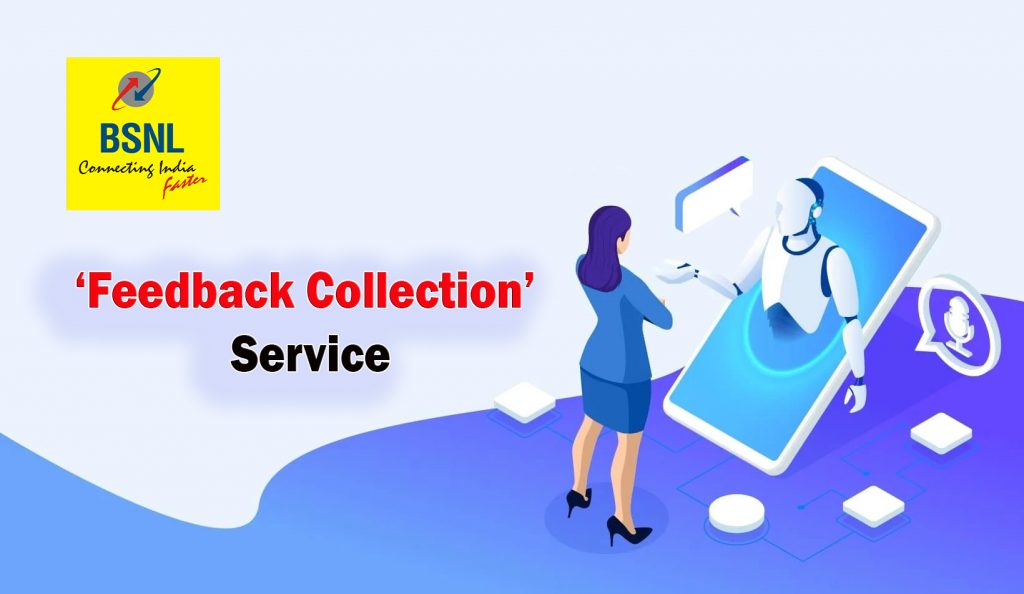 BSNL has launched this new and innovative service with the help of BSNL's NGN (Next Generation Network) network which is deployed all over India. The PSU is making use of SIP (Session Initiation Protocol) based Out Bound Dialing (OBD) service to collect feedback from target audience / customers. BSNL is already having Out Bound Dialing (OBD) service which is normally used by political parties for election campaigns. Now, BSNL has made one more added feature to this OBD service where, customer response also gets recorded during such OBD calls. BSNL will broadcast all such message through its Automated System to the 100% targeted audience (Except DND registered numbers).
Major Applications of OBD Service
To conduct Customer Outreach or Citizen Outreach program
Election department can educate the citizens on voting rights
Election department can convey the voters with Booth info
Education institutes / Universities / Colleges can publicize about the admission dates
Education Institutes / Universities / Colleges / Schools can announce the results to the students / parents with information like marks ( total marks)
Payment Reminder Service for Various Agencies and Departments (Water, Electricity, property Tax ,Challan , Fines etc)
Courts can reach out to its witness for citizens for informing on the court appearance dates
Hospitals / Health Deptt can use public service announcement to deliver vital health control information / vaccination information
Surveys are useful to collect feedback/effectiveness of the state sponsored development programs on education / healthcare etc. Surveys are normally conducted using a standardized questionnaire, which will be asked to the citizens through voice prompts run on the IVRS system.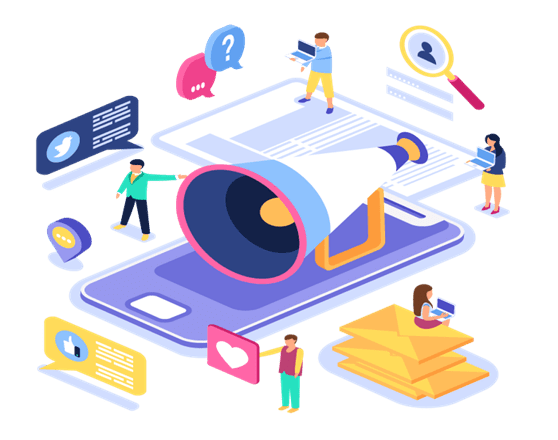 A sample survey shall be like this :-  "Dear Citizen, this survey is conducted to assess the effectiveness of recently opened primary healthcare center in your area •Please Answer for this survey on primary healthcare centre (answer – 1 for happy, answer – 2 for satisfactory, answer 3- for non-good, answer 4 – its bad)"
The BSNL IVRS services provides for upto 5 questions-responses. After completing the campaign / survey, a detailed report shall be provided to customer with citizen responses tabulated as per responses given by them. BSNL will also provide a detailed report about the no. of successful calls to be billed and hence customers need to pay only for the actual successful calls made through BSNL OBD system.
BSNL Tariff for IVRS based Feedback Collection Service (Survey Service)
Charges for Introductory Voice Message
| | |
| --- | --- |
| Pulse Rate (in seconds) | Tariff (in Rs./min) exclusive of GST |
| 30 | 1 |
Charges for Question-Response
| | |
| --- | --- |
| Details | Tariff in Rs. (exclusive of GST) |
| Charges for 1 Question-Response** | Re. 0.20/- |
**Note: BSNL IVRS service provides for up to 5 questions-responses per IVRS survey.
All other terms and conditions shall remain same as per the tariff available for NGN SIP based OBD services. The above instructions shall be applicable from 11th August 2021 in all the Circles.
How can I avail BSNL's Feedback Collection Service or BSNL's OBD Service?
Those who are interested to avail BSNL's OBD Service or Feedback Collection Survey Service may contact your nearest BSNL Customer Service Centre (BSNL CSC) or direclty to the Enterprise Business unit of your local BSNL business area. There you may need to submit application form and other relevant documents. You may need to send the pre-recorded voice messages to the concerned BSNL Officer and he/she will further assist you in conducting the survey or OBD campaign as per your requirement.
Dear readers, please share information about this newly launched service by BSNL among all your friends / relatives who require maketing service for promoting their business at most effective maner. How many of you have already received such feedback collecting automated calls so far from various marketing companies?