Department of Telecommunication has allocated numbering levels for Basic Services to Bharat Sanchar Nigam Limited (BSNL) for Delhi and Mumbai LSAs (Licensed Service Areas).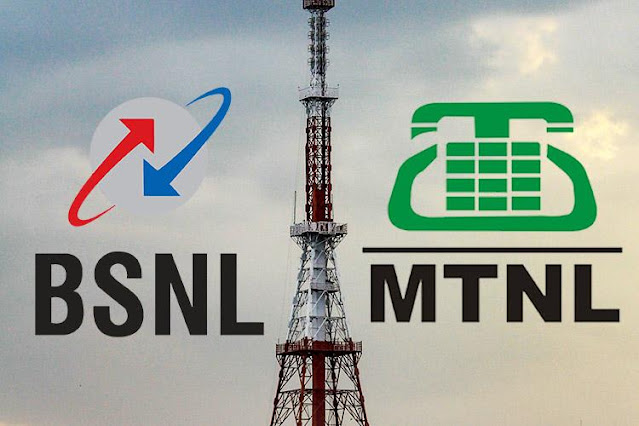 For Delhi, numbering level from 2440 to 2449 is allocated whereas for Mumbai numbering level from 2070 to 2079 is now allocated to BSNL with immediate effect. Previously these number levels were allocated to MTNL. As we reported in December 2020, BSNL was given unified license in all the 22 telecom circles including Mumbai & Delhi for a period of 20 years.
Click Here to See Latest BSNL Bharat Fiber (FTTH) Plans
Department of Telecommunication (DOT) had signed Unified License (UL) agreement with BSNL on 10th December 2020. As per the latest unified License agreement, BSNL can offer any form of communication (Telephone, Internet, Broadband, FTTH and others) in all the 22 telecom circles in India. As per the instructions from DoT, BSNL had already taken over the operation and maintenance of mobile network of MTNL from 1st January 2021. Now, with this latest movement, BSNL can offer Landline, Broadband and FTTH services in Delhi & Mumbai cities. This will further help BSNL to offer telecom services to corporate customers all over India at most competitive tariff.
Areas coming under Delhi & Mumbai LSAs
Delhi service areas included National Capital Region (NCR) such as Gurugram, Noida, Faridabad, Ghaziabad while Mumbai service area would cover New Mumbai and Kalyan.
An Official circular from DoT regarding the allocation of numbering level to BSNL read as follows:-
In consideration to the request of M/s BSNL for allocation of numbering level for Basic Services in Delhi and Mumbai LSAs, it is decided to allocate following levels to M/s BSNL for it's Basic Services in Delhi & Mumbai.

i) Delhi : Level 2440 to 2449

ii) Mumbai : Level 2070 to 2079 (One Lakh MSN)




Since these wireline numbering levels were earlier allocated to M/s MTNL and due to non-utilization, the same are withdrawn with immediate effect.
BSNL & MTNL are taking additional steps for improvement of Customer Care
Both BSNL & MTNL authorities has decided to implement additional steps for improvement of Customer Care by synergizing the sales. At present, customers of BSNL / MTNL are allowed to get new mobile connections from respective offices only. Existing mobile customers of BSNL are facing difficulties for SIM replacement in Delhi & Mumbai cities. Similar is the case with MTNL customers also. At present, MTNL customers can get their duplicate SIM ( SIM replacement ) from MTNL Offices only. During this pandemic period, customers are facing hardships in availing essential telecom facilities because of the movement restrictions.
To overcome these issues and to improve customer satisfaction, BSNL & MTNL authorities have decided to synergize their sales all over India. From now onwards, BSNL SIM cards will be made available in MTNL Customer Service Centers in Delhi & Mumbai. Similarly, MTNL SIM cards will be made available in all BSNL Customers Service Centers all over India. This will help BSNL & MTNL customers to avail SIM replacement services from anywhere in India.
Read More : BSNL prepaid mobile customers to get Full Talk Time for Top Up ₹100 on all days till 20th August 2021
Dear readers, please share your views and opinions about these latest customer friendly initiatives announced by BSNL & MTNL via comments with us. How many of you have faced difficulties in getting SIM replacement during these pandemic period?