Kudos to the entire BSNL Team and it's Franchisee network all over India as the state run telecom major today announced that, they have crossed more than 14 lakh Bharat Fiber (FTTH) Broadband connections in the month of May 2021.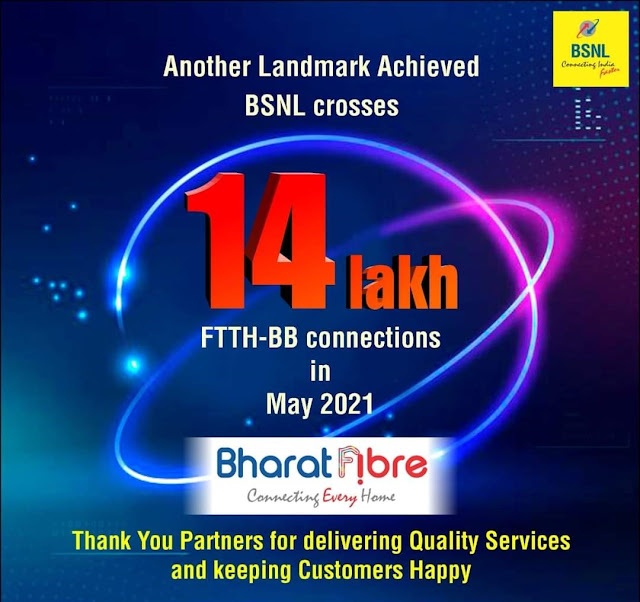 BSNL could achieve this amazing performance only with the help of it's franchisee network which include – Local Cable TV Operators (LCOs), Telecom Infrastructure Providers (TIPs) and Multi System Operators (MSOs) all over India. The Quality of Service and Superior Performance of BSNL Bharat Fiber (FTTH) connection are the main reasons which helped BSNL to achieve this tremendous performance during these pandemic period. BSNL could outperform almost all private fiber broadband operators in the country those who are facing difficulties in bandwidth congestion and network outages even during peak hours.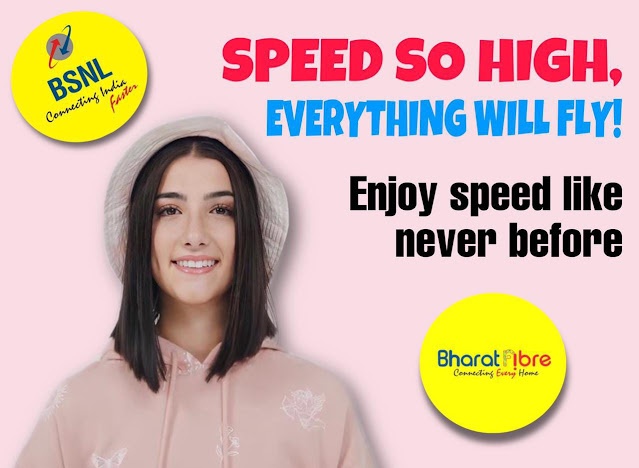 At this point of time, BSNL has conveyed their sincere thanks to all their franchisee partners who helped to achieve this wonderful performance by offering quality service to customers. Major contributors are south zone telecom circles which include – Kerala, Karnataka, Tamilnadu, Chennai, Andhara Pradesh and Telangana. As we reported earlier, BSNL had crossed 1 million FTTH customer base in December 2020.
BSNL has started giving new Bharat Fiber (FTTH) Broadband connections aggressively by partnering with Local Cable Operators (LCOs), Multi System Operators (MSOs) & Telecom Infrastructure Providers (TIPs) all over India. Now customers can avail BSNL FTTH connection in every nook and corner of the country either directly or through BSNL's authorized Bharat Fiber Franchisees.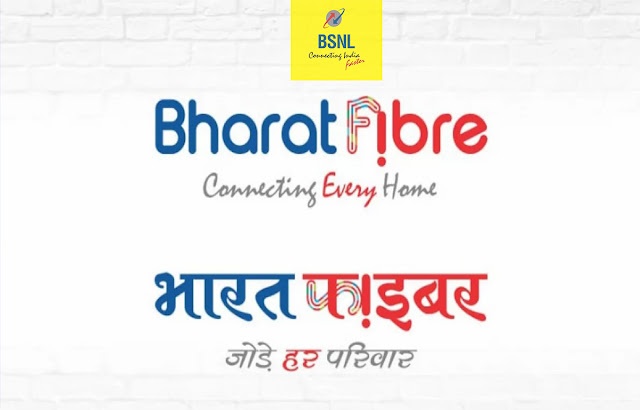 BSNL's New Bharat Fiber Plans are simply amazing!
As we reported in October 2020, BSNL launched new FTTH plans – Fiber Basic 449, Fiber Value 799, Fiber Premium 999 & Fiber Ultra 1499 – in selected cities / areas. Later, based on the increasing demand for BSNL FTTH, BSNL authorities launched another unlimited FTTH plan – Fiber Basic Plus 599 with 60Mbps download speed and 3.3TB usage as a regular offer which is available across all telecom circles in India. BSNL Fiber Basic Plus 599 plan is available to all the existing as well as new users all over India.
Welcome Offer for New BSNL FTTH Customers
BSNL's Fiber Basic 449 plan is also available in all the telecom circles as a Welcome Offer. It means, new BSNL FTTH customers can opt BSNL Fiber Basic 449 plan which offer 30Mbps download speed till 3.3TB usage. However, customers opting 449 plan will be migrated automatically to Fiber Basic Plus 599 plan after 6 months.
Why should we choose BSNL FTTH (Bharat Fiber)?
BSNL Bharat Fiber (FTTH) connection is considered to be the most economical and stable fiber broadband connection available in India with maximum download speed up to 300Mbps. The main attraction of BSNL FTTH connection is it's superior performance and stability of assured bandwidth even during the peak hours.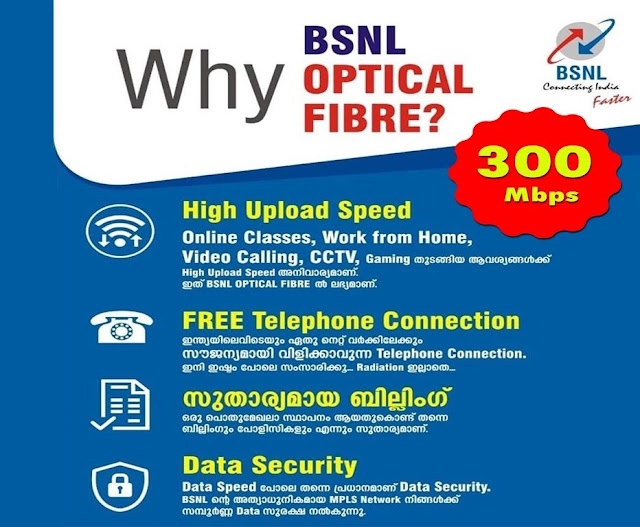 BSNL FTTH allows Unlimited Voice Calls to Any Network
BSNL Bharat Fiber customers may enjoy unlimited voice calls to any network in India absolutely free. All BSNL FTTH plans are bundled with unlimited free calls. All you need to do is purchase a landline telephone and connect it to the Bharat Fiber Modem to avail free calling to any number in India at no extra cost.
Migration of Existing Landline Number to BSNL Bharat Fiber (FTTH)
Existing landline / ADSL broadband customers may
migrate their connection to FTTH
by retaining their old landline number. BSNL allows this facility in their NGN exchange areas. BSNL plans to complete upgradation of their existing landline telephone exchanges to Next Generation – NGN – telephone exchanges within a couple of months. Customers who wish to use their existing landline number for BSNL FTTH may submit their request in nearest
BSNL Customer Service Center (BSNL CSC).
BSNL launched Online Booking for new Bharat Fiber Connections
Customers wishes to subscribe new BSNL FTTH Broadband (Bharat Fiber) service may book their connection via
Book My Fiber Portal
(https://bookmyfiber.bsnl.co.in/) or through
My BSNL App
. Customers who wish to avail BSNL FTTH service may register in this portal by providing his/her name, mobile number, email address. Once a FTTH lead is received, the lead will be routed to the nearest BSNL / BSNL Franchisee OLTE based on the geo tagged location for provisioning of the connection. BSNL official who is nearest to the customer location will then interact with customer for completing KYC formalities. Book My Fiber portal can be used by customers in all the telecom circles to register for BSNL Fiber Broadband Service.
Dear readers, please share your views and opinions about this excellent performance made by BSNL in adding new Bharat Fiber connections. How many of you are using BSNL FTTH? Please do share your feedback via comments with us.