Bharat Sanchar Nigam Limited (BSNL) has decided to rationalize the ONT price as Rs 2000/- for Bharat Fiber (FTTH) Broadband customers across all the telecom circles. This ONT cost / ONT price is applicable only to Bharat Fiber (FTTH) broadband internet connections provided directly by BSNL.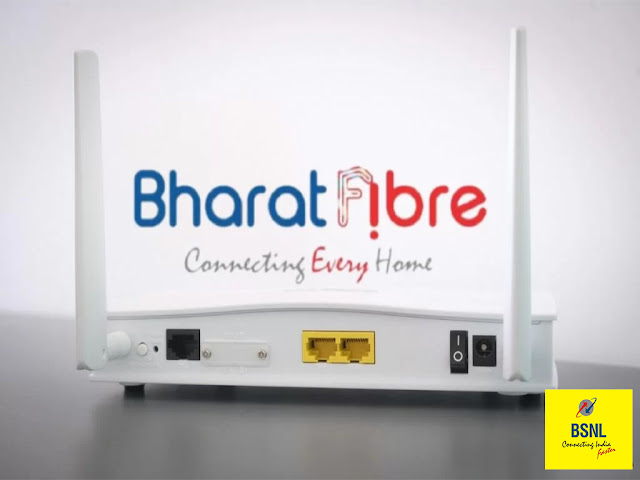 Earlier, BSNL was offering ONT (Fiber Modem) in rental scheme only to FTTH (Bharat Fiber) connections provided directly by BSNL. For such customers, BSNL is charging Rs 90/- as ONT rental in each month in addition to the plan charges. The MRP of ONT (Fiber Modem) was fixed as Rs 12000/- (for ONT type A) and Rs 14500/- (for ONT Type B) by BSNL. This ONT price was fixed way back in 2010 when the FTTH service & tariff plans were initially launched by BSNL.
Now, after ascertaining the current market rate and ONT availability, BSNL authorities has decided to reduce the cost / price of FTTH ONT to Rs 2000/- with immediate effect from 26th April 2021. This revision is applicable only to BSNL FTTH (Bharat Fiber) connections which were directly given by BSNL.
What is the significance of ONT price of Rs 2000/- ?
BSNL will be charging the price / MRP of FTTH ONT from all disconnected FTTH (Bharat Fiber) customers who haven't returned their FTTH ONT at the time of closure of BSNL FTTH connection. This ONT charge will be raised in the telephone bill which will get generated after the closure of connection. BSNL has already directed its field units to revised and settle all the outstanding cases with this revised ONT price. This ONT charge is not applicable for connections provided through LCOs/TIPs/MSOs.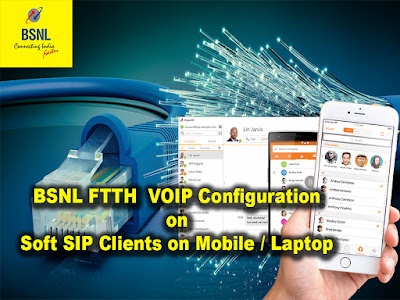 I have already applied for new BSNL Bharat Fiber (FTTH) connection. Whether this charge is applicable to new BSNL FTTH connections?
No. At present, BSNL is providing Bharat Fiber (FTTH) connections through Local Cable Operators (LCOs) / Telecom Infrastructure Providers (TIPs) / Multi System Operators (MSOs) through revenue share model. If your connection is being provided through BSNL authorized FTTH franchisees, you may need to pay for the FTTH ONT charges to them. Initial charges to be paid to LCO will be around Rs 4000/- to Rs 4500/-. This amount includes optical fiber modem (ONT/ONU) charges + OFC laying and splicing charges up to a minimum length of 75 meters. If it is required to lay optical fiber cable for more than 75 meters from the nearest tapping point, then you may need to pay for the additional optical fiber cable directly to the LCO. Cost per meter will be varying from Rs 10/m to Rs 15/m depending on your (rural/urban etc) area.
Which modem is best for BSNL FTTH (Bharat Fiber) connection?
BSNL / LCO will provide compatible fiber modem (ONT/ONU) along with BSNL FTTH connection for outright purchase. If you are opting to purchase the modem online or from others, you need to check with BSNL or LCO regarding the brand / model of fiber modem to be purchased. It is because, FTTH connections are provided through OLT (Optical Line Terminal) Equipment which is placed at BSNL / LCO control room. In most of the cases, customer end optical modem should be of the same vendor as that of OLTE for proper working. Some vendors are even not allowing optical modems manufactured by other vendors to be attached to their OLTE. Some of the most common FTTH modems used in BSNL network are – Alphion, Netlink, Syrotech, DBC, Optilink, Genexis, Huawei, Khwahish etc.
WiFi Coverage / Bandwidth of FTTH Modem
If you are opting Bharat Fiber (FTTH) plans having more that 100 Mbps bandwidth, you may choose dual band FTTH modem having AC series WiFi. Using dual 5GHz WiFi band may give you maximum speed but with reduced coverage. For FTTH plans with speed up to 50 Mbps, normal single band fiber modem with N series WiFi will work seamlessly.
Dear readers, please share your views and opinions about BSNL Bharat Fiber (FTTH) connections. In your opinion, how much amount to be charged by BSNL LCOs as initial charges at the time of installation. Please do share your valuable feedback with us.