Bharat Sanchar Nigam Limited (BSNL) has announced revised tariff plans for Retail Bulk Push SMS Service. As per the latest tariff revision, customers can choose from annual or monthly plan as per their choice with base plan starts from Rs 2200/- onwards.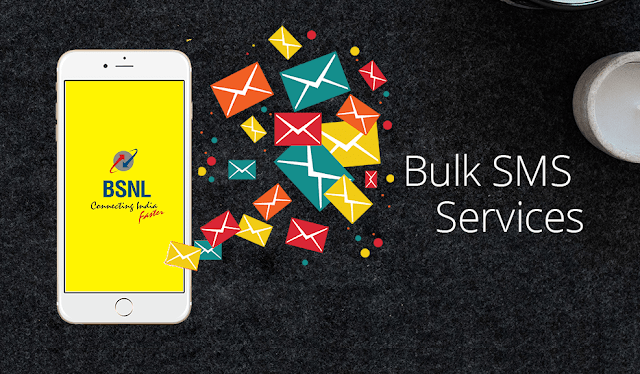 The PSU has also extended 100% waiver of scrubbing charges for Government entities / PSUs and all scheduled banks (except private banks) for a period of up to 30th April 2021. This latest tariff revision is applicable to both transactional as well as promotional bulk SMS service.
BSNL's Revised Retail Bulk Push SMS – Monthly Plans (30 Days Validity)

#Scrubbing Chargers per SMS (Rs)

0.22
2,200/-

25,000 to 49,999

0.17

4250/-

0.14

7000/-

0.13

13,000/-

10,00,000 to 49,99,999

0.12

1,20,000/-

50,00,000 to 99,99,999

0.11

5,50,000/-

0.10

10,00,000/-

BSNL's Revised Retail Bulk Push SMS – Annual Plans (365 Days Validity)

#Scrubbing Chargers per SMS (Rs)

10,000 to 24,999

0.33
3,300/-

25,000 to 49,999

0.25

6,250/-

Greater than 1,00,000

*GST not included

#Scrubbing Charges is subject to change as and when communicated by BSNL Corporate Office, New Delhi
DLT Scrubbing Charges for BSNL Bulk Push SMS Services
SMS Submitted to DLT per Month

Scrubbing Charges per submitted SMS to DLT

less than 10 crores

2.1 paise

10 crores < 30 crores

2.0 paise

30 crores to < 50 crores

1.9 paise

50 crores to <80 crores

1.8 paise

80 crores and above

1.7 paise
DLT (Distributed Ledger Technology) scrubbing charge is the cost for operators to check the flow of unregistered SMS headers or content over their networks and match senders according to customers DND (Do Not Disturb) preferences.
Non applicability of Scrubbing Charges
The approval of competent authority is hereby conveyed for extension of non-applicability of scrubbing charges for all Govt. entities/PSUs & all scheduled banks(except private banks) for a period up to 30-04-2021.
What is DLT Registration & why it is needed?
In accordance with the telecom regulatory authority of India, TRAI guidelines named as TCCCPR 2018, all the business entities who want to send commercial communication to their customers, have to register themselves as Principal entity mandatorily on BSNL DLT portal https://www.ucc-bsnl.co.in/. All the existing and new business entities who wish to use Bulk SMS / OBD (Out Bound dialing) should register in BSNL DLT portal as Principal entity to comply with TRAI's TCCCPR 2018 guidelines. The objective of the new regulation notified is to effectively deal with the nuisance of spam experienced by the subscribers.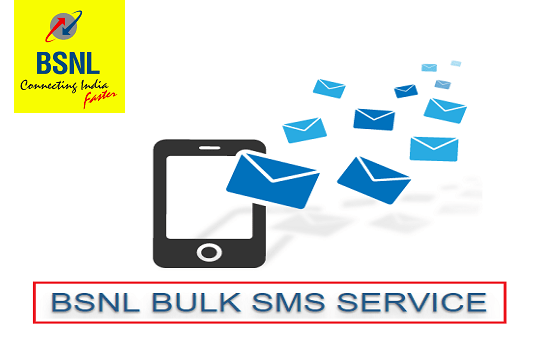 The TCCCPR 2018 regulations provide for:
a) Registration of senders [businesses(Entities) and telemarketers] : The business will be able to assert their identity and build trust of the clients. This diminishes the ability of unknown entities reaching their customers with calls and messages that are fraudulent or otherwise of dubious nature.
b) Registration of Headers : Using headers intelligently to segregate different types of messages.
c) Registration of Message template : The concept of registered templates for both SMS and voice communication to prevent deliberate mixing of promotional messages into the transactional stream.
d) Registration of subscribers' consent
e) Fine-grained control over preferences
Telecom Subscribers are advised :-
i) Not to use their mobile/landline number for sending any commercial communication of any type (Transactional/Promotional/Service) in any form like call and SMS. Such unauthorized use may lead to restrictions/capping on the subscribers usage or even disconnection of subscriber's all numbers and blacklisting for two years.
ii) To set their preferences based on product category, day, time, mode of communication for which they wish to receive promotions or block them.
iii) To report complaints related to receipt of unwanted calls/SMS through their service providers call centre @ 1909, SMS to 1909, IVR, Website, app etc. and also through TRAI DND app.
iv) Telemarketers to use only designated number series for commercial calls and/or authorized web-connectivity for commercial SMSs after proper registration and onboarding on the DLT platform of BSNL.
Principal Entities are advised :-
i) To send all commercial communication to their subscribers/prospects have to mandatorily register on the DLT platform with BSNL as Principal Entity.
ii) Registration of all Headers/SMS sender IDs/Numbers from which they want to send Commercial communication.
iii) Call and SMS content templates of all Commercial Communication have to be pre-registered on the DLT portal.
iv) Submission of all existing subscriber consents (not older than six months) in the migration phase.
v) All future consents will be obtained, verified and recorded digitally only.
vi) All commercial communication, going forward, will only be permitted for entities/businesses/ organizations who have registered themselves, their headers and templates on the portal.
vii) All commercial communication will be pre-verified with the subscribers Preference and consent before being delivered to them.
The DLT portal "www.ucc-bsnl.co.in" is live and all registration of Telemarketers, Entities, Headers & Templates have to be done in DLT portal.
Read More : Advisory to BSNL Subscribers regarding fake messages for completing KYC
Dear readers, please share your views and opinions about this revised Bulk Push SMS tariff plans of BSNL via comments with us.