State run telecom major – Bharat Sanchar Nigam Limited (BSNL) – today announced that there will be no blackout days in 2021 like last year. This applies to all BSNL prepaid & postpaid mobile customers in all the telecom circles.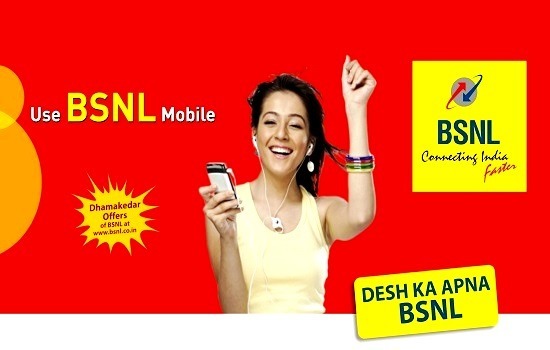 BSNL subscribers may make use of the freebies bundled with Plan Vouchers (PVs) or Special Tariff Vouchers (STVs) in all the days without any restrictions. It means, customers need not worry about running out of balance while calling or sending SMS during special / festival days.
An official statement from BSNL regarding withdrawal of Blackout Days in the calendar year 2021 read as follows :-
In order to be competitive in the market with the other service providers, the competent authority has decided to dispense with the blackout days for the year 2021 under GSM mobile services.
As per this latest information, all BSNL mobile customers will continue to get all the benefits of plan vouchers or special tariff vouchers while surfing or talking to their near and dear ones without any worries even during festival days.
History of Blackout Days in Indian Telecom
Blackout Days are the days when promotional offers or concessional tariffs may cease to apply. Blackout Days started as an attempt from TRAI to reduce the network congestion during peak holidays and festivals. Typical lists of blackout days can include New Year, Diwali, Friendships Day and New Year's Eve. Earlier TRAI had asked telecom companies to limit the number of blackout days to five days per calendar year. As per TRAI guidelines, it is mandatory for operators to inform customers about a blackout day prior to the date of the blackout.
In the age of WhatsApp and other instant messenger apps, blackout days are still relevant because a large number of people in India still use traditional messaging service.
Dear readers, please share your views and opinions about this customer friendly move from BSNL via comments with us.