Bharat Sanchar Nigam Limited (BSNL) today announced the launch of a new unlimited prepaid offer – STV ₹398 – which offer True Unlimited Voice Calls & True Unlimited Data without any FUP limit for 30 days validity. BSNL has announced the launch of this new TRUE UNLIMITED STV ₹398 right after their decision to remove Voice FUP limit of 250min calls for all prepaid and postpaid customers.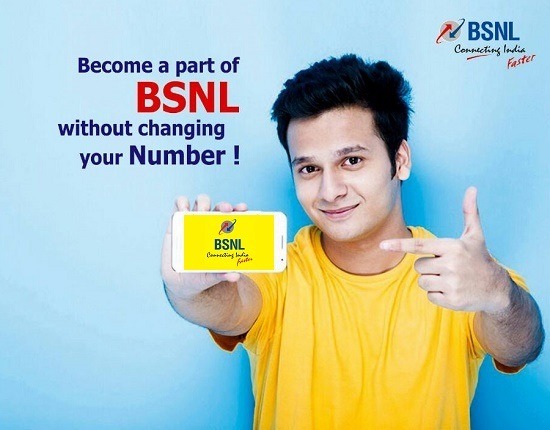 This newly announced STV 398 is the best ever offer announced by BSNL for its prepaid mobile customers since this pack allows customers to enjoy unlimited calls as well as data without any FUP usage limits. In addition, customers may also enjoy 100 free SMS per day to any network without any additional cost. No other mobile operator in India is offering true unlimited calls and true unlimited data at this rate.
BSNL's New TRUE UNLIMITED STV – Rs 398 – From 10th January 2021 onwards across all telecom circles

STV Denomination (in Rs)
Features / Freebies
Validity Period (in Calendar Days)

398

Unlimited Voice Calls to Any Network (Including Delhi & Mumbai) without any FUP limit

+

Unlimited Data without any speed restriction

+

100 Free Any net SMS/Day#

30
Note: STV-398 has will be implemented without change in denomination and any voucher working on this denomination will be moved to next higher denomination but not in multiple of Rs.10/-.
#The Free SMS/day will be applicable in home and national roaming including MTNL network roaming area of Delhi and Mumbai". The SMS/Voice benefits (if any) under this voucher cannot be used for outgoing SMS/Voice to premium numbers, IN numbers, international numbers and other chargeable short codes; the subscriber will be charged applicable tariffs for the same. This voucher is intended only for personal use of included services. BSNL reserves the right to discontinue service immediately in case of misuse/fraudulent use/unauthorized telemarketing and commercial use. Unutilized free benefits will be forfeited at the expiry of current recharge of the plan.
The above tariff will be implemented with effect from 10-01-2021. The implementation of the tariff will be made in accordance with 43rd Amendment of Telecom Tariff Order and orders/guidelines/clarifications issued by TRAI from time to time.
Click Here to See Latest BSNL Prepaid Mobile Plans with Unlimited Voice, Data & SMS Benefits
BSNL's TRUE UNLIMITED STV ₹398
The newly announced STV ₹398 by BSNL is really going to intensify the tariff war in Indian telecom market as no other private operators are having an offer of this kind. All unlimited STVs of private operators are having FUP usage limit for data whereas BSNL customers are free from FUP limit buy opting the newly announced STV ₹398.
Read More : BSNL activated 1.5 million new mobile connections in December 2020; Target exceeded by Bihar, Haryana, Chennai & UP(West) circles
Dear readers, please share this latest news among your friends and relatives using BSNL prepaid mobile services. How many of you are planning to switch over to BSNL? Please do comment your feedback with us.