As we reported on 16th December 2020, BSNL has revised the entire list of full talk time offers and valid top up denominations which are available for its prepaid mobile customers all over India from 1st January 2021.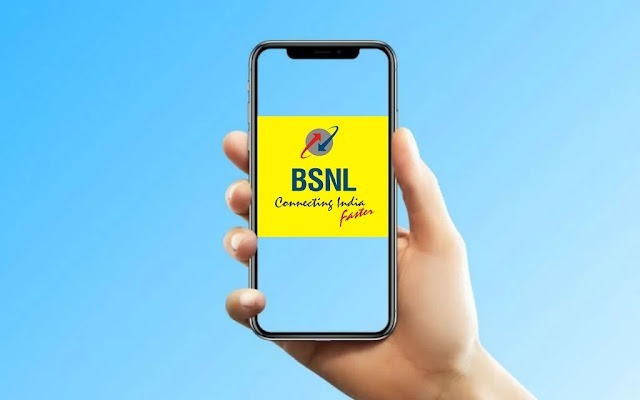 Earlier, BSNL customers were allowed to top up their prepaid account with any top up denomination in multiples of Rs 10. But from 1st January 2021, this scenario is getting changed and now customers can do top up transaction only from a list of 24 valid denominations. Out of these 24 top up denominations, 13 of them allows full talk time in the month of January 2021.
BSNL Top Up Denominations & Full Talk Time Offers in January 2021

(Applicable to BSNL Prepaid Mobile Customers in All Telecom Circles)

Sl No

Top Up Denomination
Talk Value in Rs
Remarks
(NORMAL TOP UP / FULL TALK TIME)
1
Top Up Rs 10

Talk Value Rs 7.47

NORMAL TOP UP
2
Top Up Rs 20

Talk Value Rs 14.95

NORMAL TOP UP
3
Top Up Rs 30

Talk Value Rs 22.42

NORMAL TOP UP
4
Top Up Rs 40

Talk Value Rs 30.90

NORMAL TOP UP
5
Top Up Rs 50

Talk Value Rs 39.37

NORMAL TOP UP
6
Top Up Rs 60

Talk Value Rs 47.85

NORMAL TOP UP
7
Top Up Rs 70

Talk Value Rs 56.32

NORMAL TOP UP
8
Top Up Rs 80

Talk Value Rs 64.80

NORMAL TOP UP
9
Top Up Rs 90

Talk Value Rs 73.27

NORMAL TOP UP
10
Top Up Rs 100

Talk Value Rs 81.75

NORMAL TOP UP
11
Top Up Rs 110

Talk Value Rs 90.22

NORMAL TOP UP
12

[OFFER]

Top Up Rs 120

Talk Value Rs 120

FULL TALK TIME
13

[OFFER]

Top Up Rs 150

Talk Value Rs 150

FULL TALK TIME
14

[OFFER]

Top Up Rs 200

Talk Value Rs 200

FULL TALK TIME
15

[OFFER]

Top Up Rs 220

Talk Value Rs 220

FULL TALK TIME
16

[OFFER]

Top Up Rs 300

Talk Value Rs 300

FULL TALK TIME
17

[OFFER]

Top Up Rs 500

Talk Value Rs 500

FULL TALK TIME
18

[OFFER]

Top Up Rs 550

Talk Value Rs 550

FULL TALK TIME
19

[OFFER]

Top Up Rs 1000

Talk Value Rs 1000

FULL TALK TIME
20

[OFFER]

Top Up Rs 1100

Talk Value Rs 1100

FULL TALK TIME
21

[OFFER]

Top Up Rs 2000

Talk Value Rs 2000

FULL TALK TIME
22

[OFFER]

Top Up Rs 3000

Talk Value Rs 3000

FULL TALK TIME
23

[OFFER]

Top Up Rs 5000

Talk Value Rs 5000

FULL TALK TIME
24

[OFFER]

Top Up Rs 6000

Talk Value Rs 6000

FULL TALK TIME
The above list of top up denominations is valid for all BSNL prepaid mobile customers all over India. BSNL Prepaid Mobile customers may increase their prepaid account balance by selecting any one of the following top up denominations as per their requirement. As we can see, there are 13 full talk time denominations starting from Rs 120/-. BSNL customers may enjoy full talk time in all the top up denominations from Rs 120/- to Rs 6000/-. The above full talk time offers are only available in the month of January 2021. As per the latest information, Full Talk Time denominations for subsequent months will be announced later by BSNL.
Read More : BSNL revises prepaid plan ₹1999 to offer Eros Now entertainment content for 365 days from 1st January 2021
How can I avail BSNL Full Talk Time Offers for January 2021?
You can top up your prepaid account either from retailer shops or from My BSNL App / BSNL Payment Portal. Customers can also avail the same benefits from other online recharge portals like – Paytm, Google Pay, Amazon Pay etc.
How can I increase validity of my prepaid SIM card?
You can increase validity with any STV or Combo STV before the expiry date of current plan. However, after expiry date, you need to recharge with valid Plan Voucher denomination to increase validity.
How can I activate STV / Combo STV via USSD or SMS?
SMS Activation of STVs/Plan Vouchers : Customers having sufficient prepaid account balance may activate STV or Comob STV or Plan Voucher by sending SMS Keyword to 123.
USSD Activation of STVs/Plan Vouchers : To activate STVs via USSD code, customers need to dial *444*MRP# where MRP is the denomination of desired STV or Plan Voucher.
Read More : BSNL's special recharge offers ₹139 & ₹1199 for validity expired customers extended till 31st March 2021
Dear readers, please share this latest information among your friends. How many of you are making use of Full Talk Time Offers? Please do share your feedback with us.