BSNL SIM sales increased during December 2020 as compared to the previous month. As per the latest report, BSNL activated 1.5 million new mobile connections which include both prepaid as well as postpaid SIM activations during December 2020.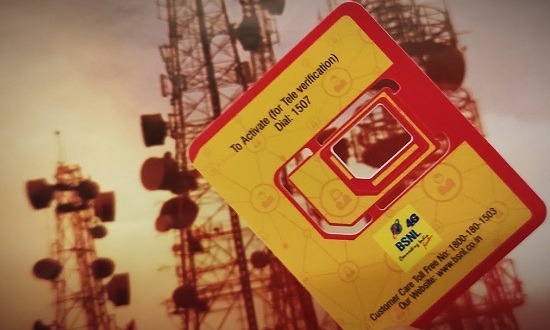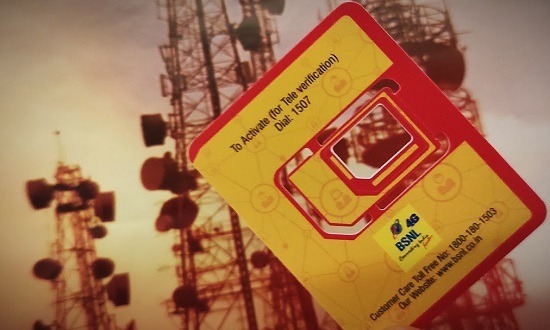 Bihar, Haryana, Chennai & UP(West) telecom circles were able to achieve more than 100% of their assigned target in SIM sales in December 2020. Moreover, Bihar, UP (West), UP(East) & Rajasthan telecom circles activated more than 1 lakh new mobile connections each during the same period. Bihar telecom circle performed well during December 2020 where they could achieve 121% of their assigned target where their achievement was just 97% during November 2020.
Best Performing BSNL Units in SIM sales during December 2020

Achievement in December 2020

1,20,783

Haryana

80,000

93,062

Chennai

50,000
57,266

Pradesh (W)

1,20,000

1,19,556

Pradesh (E)

1,60,000
1,52,996

Punjab

1,00,000

95,285

Kolkata

Rajasthan

1,40,000
1,07,332

Orissa

1,10,000

74,529
68%

Maharashtra

1,50,000
94,330
63%

1,25,000

72,840
58%
Telangana
82,250
43,987
53%
25,154
50%
Andra Pradesh
1,17,625
58,770
50%

50,000

23,199

46%

35,000

15,322

44%

1,00,000

42,350

42%

Kerala

1,50,000

63,427

42%

West Bengal

80,000

31,390

39%

35,000

12,989

37%

Tamil Nadu

1,50,000

53,934

36%

Madhya Pradesh
1,20,000
41,340
34%
Himachal Pradesh
40,000
12,916
32%
Jharkhand
60,000
18,510
31%

North East I

25,000

6,065

24%

North East II

25,000

5,097

20%

Total
23,40,375
15,14,484
65%
Best Performers
Among BSNL telecom circles, Bihar (121%), Haryana(116%), Chennai(115%) & UP(West) (100%) are the best performing circles in December 2020 with more than 100% achievement in SIM sales. UP(East) (96%), Punjab (95%), Kolkata (84%) and Andaman & Nicobar (84%) circles were able perform moderately well with more than 80% of their target in SIM sales for the month of December 2020.
Worst Performers
North East – II (20%), North East – I (24%), Jharkhand (31%), Himachal Pradesh (32%) & Madhya Pradesh (34%) were able to achieve below 35% of their respective targets and these 5 telecom circles were the worst performing BSNL units in new SIM activations in December 2020.
Recently, BSNL launched many attractive postpaid mobile plans with new features like – Data Roll Over facility and Rent Free Family connection in an attempt to compete with private telecom operators. Similarly, in prepaid category BSNL launched new plans bundled with OTT applications like ZING, BSNL TV (Lokdhun Content), EROS Now etc. In addition, BSNL prepaid mobile customers can avail Full Talk Time for top up denominations starting from just Rs 120/-. All these special plans and offers are available to BSNL prepaid and postpaid mobile customers all over India. As we reported earlier, BSNL has taken over the mobile network of MTNL in Delhi & Mumbai with effect from 1st January 2021 and BSNL officials will be managing and operating the mobile network of MTNL in these two metro cities.
BSNL to float tender for 57,000 4G Mobile Towers all over India
As we reported on 1st January 2021, BSNL published a detailed notice inviting e-tender, for planning, testing, deployment and annual maintenance of its much-awaited 4G network across four operational zones in addition to Delhi and Mumbai circles for 57,000 sites on a turnkey basis. BSNL sought proposals through the Expression of Interest (EoI) for prior registration for proof-of-concept (PoC) from the Indian companies showing interest to participate in the bidding process in the forth coming 4G tender of BSNL. A system integrator or original equipment maker of both 4G radio access network (RAN) as well as core, for turnkey delivery of required 4G network, is eligible to submit the proposal as per the conditions.
Some of the latest offers announced by BSNL for its Mobile Customers (Prepaid & Postpaid) are listed below for your quick reference.
Dear readers, please share your views and opinions about BSNL Mobile Service via comments with us. How many of you have ported your mobile number to BSNL from other private operators ? How do you feel about the Voice Quality and Coverage of BSNL Mobile Network?