BSNL today announced the extension of Sunday Full Talk Time Offer with top up ₹100 to all prepaid mobile customers till 31st March 2021 on PAN India basis.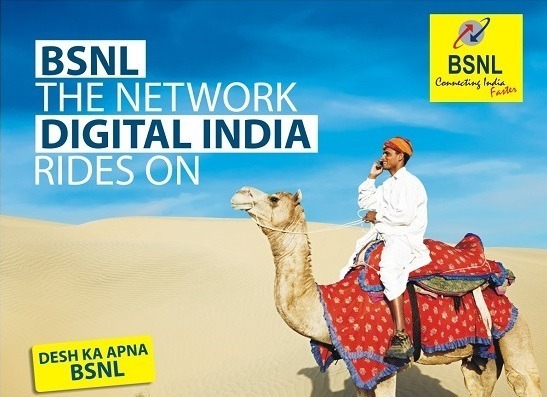 BSNL's Sunday Full Talk Time Offer was initially launched on 22-08-2020 as a promotional offer for 90 days. The scheme was expired on 15th November 2020. Since this scheme helped BSNL to increase their sales revenue during Sundays, it has been decided to extend the same offer for a period up to 31st March 2021 across all the telecom circles with immediate effect.
BSNL Sunday Full Talk Time Offer – Available to BSNL Prepaid Mobile Customers in all telecom circles

(From 29-11-2020 to 28-03-2021)

Denomination of Top Up Voucher in Rs (Incl. of GST)

Talk Value in Rs

Applicability
100
100
Applicable to All Prepaid Mobile Customers in all the telecom circles on 'SUNDAYS'
An official statement from BSNL regarding the launch of Sunday Full Talk Time Offer read as follows:-
The competent authority has decided to offer Full talk time with Top-Up of Rs.100 only on Sundays for period up to 31-03-2021 under GSM prepaid mobile services.
The above tariff will be applicable with effect from 29-11-2020 till 31-03-2021. The implementation of the tariff will be made in accordance with 43rd Amendment of Telecom Tariff Order and orders/guidelines/clarifications issued by TRAI from time to time.
Who can avail BSNL Sunday Full Talk time Offer?
Full Talk Time on Top Up Rs 100 is available to all BSNL prepaid mobile customers in all tariff plans.
How can I avail Sunday Full Talk Time Offer from BSNL?
Customers can avail full talk time benefit via online top-up or through retailer shops (via C-Top Up transaction)
Other Full Talk Time Offers from BSNL
As we reported on yesterday, BSNL has also decided to withdraw all extra talk time offers from 1st December 2020. At present, BSNL customers can avail extra talk time on the following top up denominations – ₹550 (Talk Value ₹575), ₹1100 (Talk Value ₹1200), ₹2000 (Talk Value ₹2300), ₹3000 (Talk Value ₹3600), ₹3300 (Talk Value ₹3500) and ₹5500 (Talk Value ₹6000). From 1st December 2020, BSNL prepaid mobile customers may get full talk value on these top up denominations (₹550, ₹1100, ₹2000, ₹3000, ₹3300 & ₹5500) in addition to Sunday Full Talk Time Offer on Top Up ₹100 from 01-12-2020 onwards.
Read More : BSNL revised Google bundle offer for Bharat Fiber (FTTH) & Broadband customers; Check the latest scheme now
Dear readers, please do share your views and opinions about this latest revision in Full / Extra Talk Time Offers from BSNL via comments with us.