BSNL – India's best mobile network in Voice Quality – today announced the withdrawal of some of the existing special tariff vouchers (STVs) for its prepaid mobile customers on PAN India basis.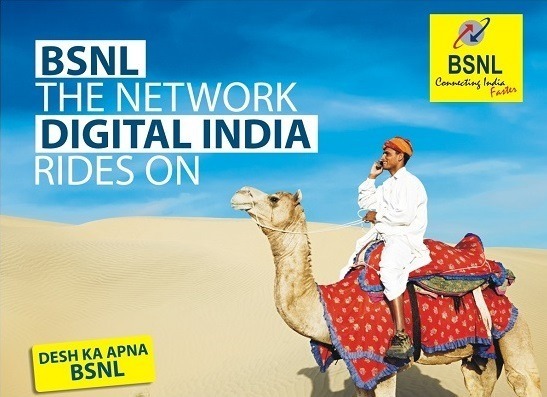 As per the latest information, BSNL will be discontinuing a few SMS STVs, Data STVs and Combo STVs with effect from 1st November 2020. The list of withdrawn STVs includes – SMS STV 12, SMS STV 24, Combo STV 47, Combo STV 91, Combo STV 111 and Annual Data STV 1498.
BSNL's Withdrawn STVs for Prepaid Mobile Customers with effect from 01-11-2020

Sl No

Type of Combo Voucher / STV

MRP in Rs
Validity in Calendar Days

1

130 SMS

7

2

265 SMS

24

15

3

Unlimited Voice Calling in Home LSA and National roaming including MTNL network in Delhi and Mumbai + 1GB Data

9

4

120 minutes free any net Outgoing voice calls in roaming + 40 free any net SMS available in roaming

91
30

5

Rs 90 + 70 minutes on-net voice calls

111

20

6

91 GB Data

1498

365
The above tariff will be implemented with effect from 01-11-2020 across all telecom circles in India. The implementation of the tariff will be made in accordance with 43rd Amendment of Telecom Tariff Order
and orders/guidelines/clarifications issued by TRAI from time to time.
Click Here to See Latest BSNL Prepaid Mobile Plans and Offers
As we reported, BSNL is celebrating October 2020 as 'Customer Delight Month' as part of BSNL's Foundation Day celebrations. To make BSNL prepaid mobile customers happy, the PSU already launched 25% extra free data with all prepaid mobile recharges which are currently offering data freebies. In addition, BSNL already launched new ultra fast fiber broadband (FTTH / Bharat Fiber) plans starting from just Rs 449/- onwards. The PSU is also in the process of increasing the download speed and free data usage in all the existing Bharat Fiber (FTTH) broadband plans. The latest TRAI MyCall analytics report also suggest that, BSNL's mobile network is the best network in India which offers highest voice quality as compared to all other private operators including Reliance Jio.
Read More : TRAI Report : BSNL is the best mobile network in Voice Quality as compared to all other private operators in India
Dear readers, please share your views and opinions about this latest tariff revision by BSNL via comments with us. How many of you are using BSNL Mobile as your primary mobile connection? Please do comments your opinions below.