Bharat Sanchar Nigam Limited (BSNL) has decided to discontinue certain selected prepaid mobile recharge offers (STVs) with effect from 1st November 2020 onwards.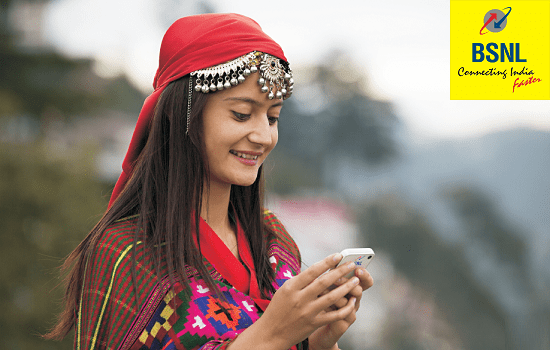 The list include – SMS STVs, Combo STVs as well as Data STVs. Existing customers using these withdrawn STVs can continue to enjoy freebies till their validity period. After the expiry, customers need to recharge with any other existing STV denomination as per their requirement.
BSNL's Withdrawn STVs for Prepaid Mobile Customers with effect from 01-11-2020

Sl No

Type of Combo Voucher / STV

MRP in Rs
Validity in Calendar Days

1

130 SMS

13

(For Kerala Circle)

7

2

265 SMS

23

24

(For Other Circles)

15

3

Unlimited Voice Calling in Home LSA and National roaming including MTNL network in Delhi and Mumbai + 1GB Data

9

4

120 minutes free any net Outgoing voice calls in roaming + 40 free any net SMS available in roaming

93

(For Kerala Circle)




91

(For Other Circles)

30

5

Rs 90 + 70 minutes on-net voice calls

111

(For All Circles)

20

6

91 GB Data

1498

(For All Circles)

365

7

Unlimited BSNL Calls + 200 min Other network calls (beyond free calls, call charges @ 20ps/min) Local/STD/Roaming Including Delhi & Mumbai + FREE BSNL Tunes with ?Unlimited Song Change Option
149


(For Kerala Circle)

28

8

250 min/Day Local/STD/Roaming Any net calls (excluding Delhi & Mumbai) + Total 1GB Data
159


(For Kerala Circle)

28
The above tariff will be implemented with effect from 01-11-2020 across all telecom circles in India. The implementation of the tariff will be made in accordance with 43rd Amendment of Telecom Tariff Order and orders/guidelines/clarifications issued by TRAI from time to time. STVs from Sl No 1 to Sl No 6 are BSNL Corporate STVs. It means, these STVs are available in all BSNL telecom circles. However, STVs in Sl No 7 & Sl No 8 (STV 149 & STV 159) are special STVs exclusive for BSNL Kerala Telecom Circle.
Dear readers, please share your views and opinions about this latest tariff revision by BSNL via comments with us. How many of you are using BSNL Mobile as your primary mobile connection? Please do comments your opinions below.