Tech Mahindra – one of India's leading multi national IT companies, is planning to increase its presence in
Indian Telecom business says, they are having the capability

to build and run an entire 4G or even 5G network in India.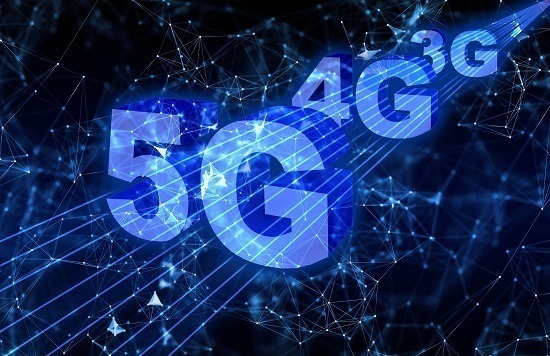 Tech Mahindra has already made partnership with Japanese e-commerce and online retailing company
Rakuten
who has just started their telecom business in Japan. It is reported that,
Rakuten has developed the world's first fully virtualized mobile network, which will allow reductions in capital investments and operation costs, enabling the operator to pass on the savings to their customers.
Sri. Manish Vyas – President, Communications, Media & Entertainment Business, and the CEO, Network Services, Tech Mahindra, told – "We can build and run an entire 4G and 5G or any enterprise network. We have done that already. We bring to the table our ability to design, to plan, to integrate and deploy and then to manage the entire suite of network capabilities, including designing various parts to it in a dis-aggregated world."
Tech Mahindra is currently working with all three private telecom operators in India, and will bid for BSNL's revised 4G tender. Tech Mahindra recently entered into an agreement with ITI Limited to make 4G equipment in India which can be up-gradable to 5G
as a part of Atmanirbhar Bharat or self-reliant India initiative.
The company is also planning to partner with local firms to form a consortium for BSNL's revised 4G project.
"BSNL is such a core fabric of the initial telecom revolution. It does deserve an opportunity to retain and continue to grow. With 5G on anvil, it is a brilliant opportunity to try and create an offering which is world class. The only way it could happen is via world-class technology and mindset,"Vyas said.
Proposal for 4G trails – Proof of Concept by ITI & Tech Mahindra
As per the latest information, ITI & Tech Mahindra had submitted their plan to conduct Proof of Concept (PoC) of the 4G solution on BSNL network. They intend to carry out 4G trials at Bengaluru. The trial will be conducted on BSNL's existing 2G, 3G and 4G sites
with new macro eNodeBs. The trial is planned with 25 number of 4G eNodeBs having 3 sectors, along with core network. The technology under trial uses Open-RAN (ORAN) standards with virtualized core.
Interoperability with 2G & 3G
The proposed model is Interoperable with 2G/3G on Circuit Switched Fall Back (CSFB) and Single Radio Voice Call Continuity
(SRVCC). Trail will cover ubiquitous delivery of high quality Mobile Broadband (MBB), Voice over LTE
(VoLTE) and major 4G services along with Interoperability Tests on existing wireless and
wireline eco-system of BSNL network.
In July 2020,
BSNL's tender for 4G upgrade has been cancelled after the Department of Telecom (DoT) asked the state-run firm not to use Chinese telecom gear. The fresh tender will emphasize
on the 'Make in India' programme and will exclude Chinese companies.
As a part of Phase – IX network expansion, BSNL wanted to upgrade nearly 49,300 mobile towers to 4G.
Tech Mahindra previously invested in Altiostar, a US company that develops software that allows virtualisation solutions on 4G and 5G networks enabling telecoms to build end-to-end web-scale cloud native networks. Bharti Airtel has deployed the Altiostar solution in India.
Dear readers, please share your views and opinions about this latest news via comments with us.