BSNL Prepaid Mobile customers in GP-1 or GP-2 can increase their plan validity with STV 49 with effect from 10th September 2020 on wards.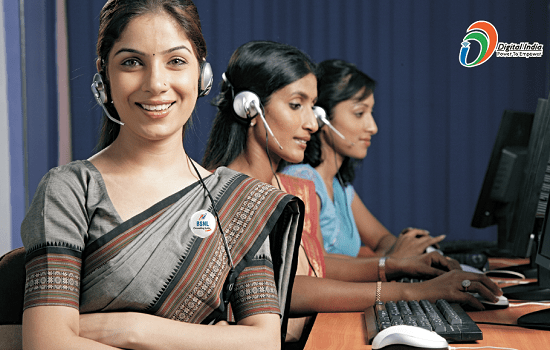 As per the latest information, validity of existing live prepaid mobile plans will be extended on activation of Special Tariff Voucher 49 (STV 49)

for customers in ACTIVE/GP-1/GP-2 state.

As we reported earlier, BSNL launched new Combo STV 49 with 100 minutes voice calls, 100 SMS and 2GB free data for 28 days on 1st September 2020.
Sl No

Particulars

Combo STV 49
1

Prive of STV in Rs (Incl. of GST)

2

Details of STV Freebies

Free 100 minutes any net, After freeminutes voice calls @ 45ps/min in home LSA and national roaming including Delhi and Mumbai with MTNL network

+

Free 2GB Data

+

Free 100 SMS any net

3

Validity of freebies in Days

28
At present, BSNL Prepaid Mobile customers can extend their plan validity with Plan Vouchers Only. BSNL's most popular Plan Vouchers are – PV109, PV 74, PV 75, PV 94, PV 95, PV 153, PV 186, PV 365, PV 399, PV 485, PV 666, PV 999, PV 1499, PV 1999 & PV 2399.
From 10th September 2020, all BSNL prepaid mobile customers may use STV 49 also to extend
their plan validity by 28 days from the date of recharge.
Validity extension with STV 49 will be applicable to those customers whose validity is either expired (in GP-1 or GP-2) or lesser than 28 days.
BSNL customers will be receiving receiving SMS alerts before the expiry of their plan validity and most of these SMS will contain technical terms like Plan Validity Date, Credit Clearance date, Grace Periods 1 & 2 (GP1 & GP2) etc. Now let us see more details about these terms.
To know your Plan details like – Validity, Status, GP1, GP2 and Plan Name – just dial
*123#
from your BSNL Prepaid Mobile number
Plan Validity
Validity Period is the period of during which you are allowed to make or receive the calls and start with the date activation of your SIM card. Each of the prepaid mobile customers will be enrolled in a particular tariff plan and there will be plan validity for each of these plans. Here plan validity refers to the total number of Calendar Days a customer will get free incoming calls and SMS after enrolling in a particular plan.
GP1 (Grace Period 1)
7 Days after expiry of your sim validity. BSNL will keep some 7 days as GP1, within that period, if you can recharge with any of the available plan voucher amount, you can restore all your services.
Credit Clearance Date
Last day of GP-1 is the credit clearance date. In case you don't recharge your prepaid mobile number with plan voucher during Grace Period 1 (GP-1) your existing account balance will be lapsed and number will be pushed to Grace Period 2 (GP-2).
GP2 (Grace Period 2)
172 Days after expiry of your sim validity. Within this period, if you can recharge once with any of the existing plan voucher, you can restore all your services. In case you don't recharge your prepaid number during Grace Period 2 (GP-2), your account get ceased and you may loose your existing mobile number.
Dear readers, please share your views and opinions about this latest news via comments with us.