State run telecom operator – BSNL launched an exciting

MNP Offer

for new prepaid mobile customers all over India. BSNL's new

Plan Voucher ₹108 (FRC ₹108)

is exclusively available for new / MNP customers which offers unlimited calls and data benefits for a period of 60 days.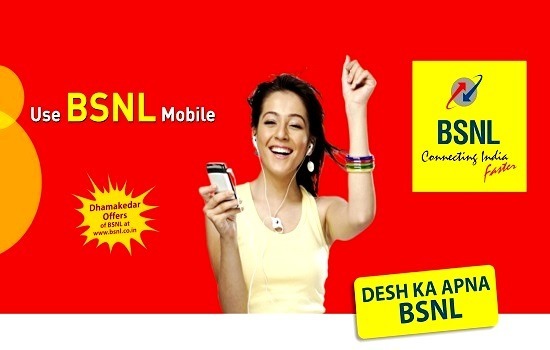 The said First Recharge Coupon (FRC) ₹108 can only be used for new plan activation. It means, existing BSNL prepaid mobile customers cannot use this Plan Voucher ₹108 for validity extension or Plan Migration. Initially, BSNL launched this plan voucher ₹108 with 28 days validity. Later, on 22nd July 2020, BSNL revised the validity of Plan Voucher ₹108 to 60 days as a promotional offer for 90 days.
BSNL MNP Offer : Extra Validity for freebies bundled with FRC 108
(For a period up to 20-10-2020)

Denomination of FRC (Incl. of GST)

Freebies

Validity of Freebies in Calendar Days
(after 20-10-2020)
Promotional Offer Validity in Calendar Days (Offer up to 20-10-2020)
108
250 min/day + Unlimited Data (speed reduced to 80kbps after 1GB/Day) + 500 SMS
60


Freebies with FRC ₹108
Unlimited voice facility including MTNL network in Mumbai and Delhi with FUP (FUP condition : Voice calls – 250 min/day to any network) + Unlimited Data with speed reduced to 80Kbps after 1GB/day + 500 SMS including MTNL area of Mumbai and Delhi. The validity will be 60 days for all new / MNP connections activated on or before 20-10-2020.
Now let's see the detailed process to Port (MNP) our existing Mobile Number to BSNL Network.
How can I port my existing mobile number to BSNL ?
MNP procedure is the same for both Prepaid and Postpaid mobile customers of all service providers.
Step : 1 (Send SMS to 1900)
To port your existing mobile number to BSNL, customer has to send an SMS in the following format to short code 1900.
SMS Format for MNP PORT-In to BSNL
PORT space10 Digit Mobile Number
Eg:- If your mobile number is
98476543210, send SMS as –
PORT 98476543210 to 1900
Existing BSNL mobile customers of other states, can also use the same format to port their existing BSNL Mobile number to another state.
Step : 2 (Get UPC)
After sending SMS, immediately your operator will send a UPC (Unique Porting Code) to your mobile number with an expiry date. The MNP UPC allotted to a subscriber shall be valid for five days (5 days) from the time of the request. After that, it expires automatically.
UPC (Unique Porting Code) Format
The UPC code will be of the format VLxxxxxx where first alphabet will denote the donor operator (existing operator : V for Vodafone Idea, T for Tata Teleservices, J for Reliance Jio etc) and second alphabet will denote the service area code (L for Kerala, T for Tamilnadu etc) and the rest 6 digits are randomly generated unique code for your number.
Step : 3 (Submit Application and Get New SIM from BSNL)
Immediately after getting the MNP UPC code, visit your nearest BSNL CSC (Customer Service Center) or authorized franchisee/ retailer along with Valid Proof of Identity (POI), Proof of Address (POA)
.
Then the staff will submit your MNP data and your profile information in Digital KYC Sanchar Aadhaar Application by taking your live photograph and by entering a new 4G SIM details in the BSNL database. New BSNL 4G SIM card also will be issued from BSNL CSC / Retailer outlet after submitting the request online.
At this step, customer can choose the required Plan Voucher for his/her number. BSNL is having many attractive plan vouchers with unlimited voice, data and SMS benefits.
Plan voucher ₹108 can also be used if the customer is interested for shorter validity period.
Step : 4 (Replace SIM card in your handset with new BSNL 4G SIM)
Upon approval of your porting request, your existing number will be ported in to BSNL network and will be activated on your new BSNL 4G SIM cards. T
he whole porting process will take a two to five days. After successful port-in,
you may change your replace your old SIM card with BSNL 4G SIM card to enjoy seamless connectivity anywhere in India after completing the tele-verification process.
As we reported earlier, BSNL has already announced the official launch of ultra fast 4G LTE services in Malappuram & Wayanad Districts in Kerala Circle with effect from 1st October 2020. So please do share this exciting MNP offer to all your friends so that, they may continue to enjoy BSNL 4G Services in those locations. BSNL customers in 4G upgrade areas may get their existing BSNL SIM cards replaced with BSNL 4G SIM cards absolutely free. For customers in other areas, BSNL 4G upgrade SIM card can get at nominal charge of Rs 50/-
Recent 4G launches by BSNL :
Dear readers, please share your views and opinions about this latest BSNL MNP Offer via comments with us.