Bharat Sanchar Nigam Limited (BSNL) has announced the implementation of

Landline / Broadband to Bharat Fiber conversion by retaining the same landline number.

The scheme is now made available in all the telecom circles.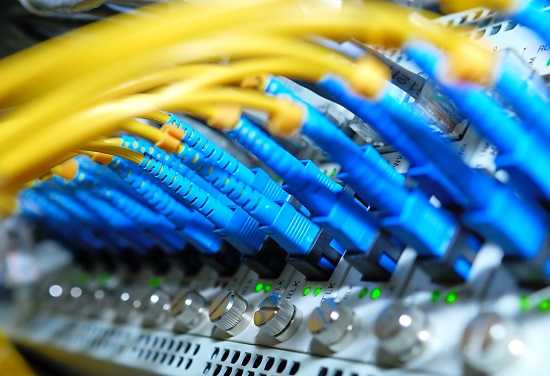 Now, BSNL Landline / Broadband customers can migrate their existing landline number to Bharat Fiber connection (BSNL FTTH) on request. As per this latest scheme, Landline / Landline + Broadband customers can migrate their landline number to Bharat Fiber Voice / Voice + Broadband connection.
Because of high data usage, there was demand for conversion of existing landline connection to Bharat Fiber connection (by retaining the same number). At present, BSNL allows Bharat Fiber (BSNL FTTH) connections with new number levels only. But many BSNL landline customers were asking for the conversion of their existing number to FTTH. The process of conversion was technically not feasible in BSNL till now. To overcome this issue,
BSNL has developed and implemented a new software update in their system to convert their existing landline number to fiber category. With this update, existing landline numbers can easily upgrade their number to BSNL FTTH.
How can I get my old landline number converted to BSNL FTTH?
As per the latest information, customer has to submit his/her request at nearest BSNL customer service centre (BSNL CSC). You can get the same landline number activated on Bharat Fiber only if your landline is working on BSNL NGN switch (ZTE/UTSTAR/Huawei).
BSNL is in the process of migrating all old landline exchanges to next generation NGN switch in a phased manner. This process of
up-gradation
of BSNL exchanges will be completed within a couple of months.
Tariff Plan, Deposit & Brioadband User ID
Customers can select any of the existing Bharat Fiber (BSNL FTTH) plans of his choice at the time of application.
Existing deposit of customer will be taken into account in billing automatically. In addition, existing landline
number and broadband user ID will also remain the same after conversion to Bharat Fiber (BSNL FTTH).
Initial Charges for Upgrading landline number to BSNL FTTH
Customer need to pay initial charges as in the case of new Bharat Fiber connection. Initial charges include – Fiber modem charges, Installation charges & Fiber modem security deposit (for modem rental cases only). If your connection is being provided through LCO (Local Cable Operator) / TIP (Telecom Infrastructure Provider), the cost of fiber modem has to be paid directly to the concerted LCO/TIP by the customer at the time of installation.
Why we should choose BSNL FTTH ?
BSNL Bharat Fiber (BSNL FTTH) connection speed is stable and reliable as well as BSNL provide public IP to each individual customer. Double VLAN tagging ensures security for customer data and transactions. In addition, BSNL offers All India Free Phone Calls. BSNL is the only fiber fiber broadband service provider who provides GST bill to all its customers. Customers can also book BSNL FTTH connection through Book My Fiber Portal or upgraded My BSNL App. BSNL has over a decade of service tradition in fiber broadband segment. BSNL is having the largest and best MPLS core fiber network in India. The PSU has also started offering BSNL IPTV service in selected locations along with FTTH. BSNL IPTV services will be extended to other places very soon.
If your old landline number is working in BSNL NGN (Next Generation Network) switch (ZTE/UTSTAR/Huawei) and BSNL Bharat Fiber connection is feasible in your location, you can simply upgrade your existing landline number to optical fiber connection.
Dear readers, please share your views and opinions about this latest news from BSNL via comments with us. How many of you are using BSNL FTTH connection? Please do share your feedback about service quality with us.