Bharat Sanchar Nigam Limited (BSNL) has revised the monthly rental of certain landline plans with effect from 1st August 2020 on wards. As per the latest information, the revision is applicable to all BSNL Landline and Broadband customers in both rural and urban areas.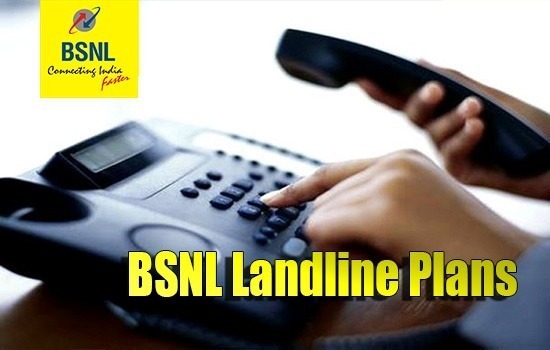 BSNL has also revised its Virtual Landline Plan – Aseem. The revised Aseem plan is now available @ Rs 99 for 4 months instead of 6 months. However, existing customers, who are already either under Annual/Two year/Three year payment option before revision in tariff, they may not be charged the revised tariff till the expiry of their current Annual/Two year/three year subscription.
Revised BSNL Broadband Plans with effect from 01-08-2020

Sl No

Plan Name

Existing FMC (in Rs)
Revised FMC (in Rs)
1
2 GB BSNL CUL
369
2
2 GB CUL
399
419
3
3 GB CUL
499
519
4
4 GB CUL
599
629
5
5 GB CUL
699
729
6

SUPER STAR 300

749
779
7

15 GB CUL*

1029

Revised BSNL Landline Plans with effect from 01-08-2020

Sl No

Plan Name

Existing FMC (in Rs)
Revised FMC (in Rs)
1
SUPER VALUE BSNL CUL
149
2
GENERAL FMC 180 RURAL
180
199
3
GENERAL RURAL LT-1000
199
4
GENERAL RURAL 1000 – 2999

180

199
5
LL GENERAL FMC 249 URBAN

249

279

6
GENERAL URBAN LT-3000

249

279

7
VALUE ALL CUL

299

329

8
SPECIAL FMC 495

495

499

9
LL SULAB WITH RS 120 INCOMING ONLY

120

150

10
LL VIRTUAL RS 99 ASEEM

99 FOR 6 MONTHS

99 FOR 4 MONTHS
*Plan is inactive (i.e. not available for new customers)
Existing customers, who are recently opted above plans under monthly payment option before revision in
tariff, will be allowed to continue in the old tariff till the expiry of six months subscription period from the date of activation of their Landline / Broadband connection.
Since all the ADSL broadband plans with FMC of Rs. 500/- & above are available on Bharat Fiber (BSNL FTTH), the above tariff revision is also applicable to BSNL FTTH customers in the above mentioned plans.
Recently BSNL launched a new

200Mbps FTTH broadband plan @ just Rs 1999/-

. They have also upgraded their entry level FTTH plan 499 which now offers 200 GB data at 20Mbps speed. Latest BSNL FTTH Broadband plans are given below:-
Dear readers, please share your views and experience about BSNL Broadband and FTTH Services via comments with us.