State-owned telecom operator, Bharat Sanchar Nigam Limited (BSNL) has announced the

withdrawal of blackout days in 2020.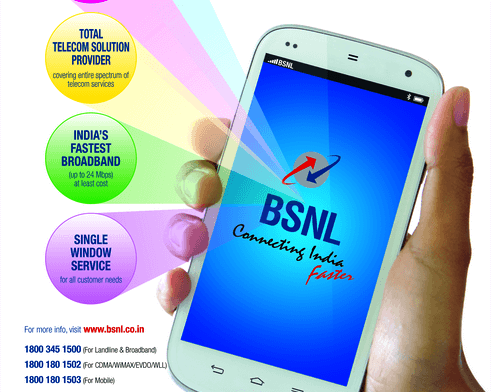 This means that BSNL subscribers will not have to worry about running out of balance in case they try sending out messages or making voice calls to their contacts while using
SMS packs or
in special / festival days.
An official statement from BSNL regarding withdrawal of Blackout Days in 2020 read as follows :-
In order to be competitive in the market with the other service providers, the competent authority has decided to dispense with the blackout days for the year 2020 under GSM mobile services.
All BSNL mobile customers will continue to get all the benefits of plans or special tariff vouchers while surfing or talking to their near and dear ones without any worries.
Today, most of the mobile phone users are connected to WiFi hotspots or via mobile data,
and use internet-based messaging services on special festival days.
However, the move will come as welcome news for those who still use voice calls and SMS to wish their near and dear ones on festival days.
Dear readers, please share your views and opinions about this customer friendly move from BSNL via comments with us.