Bharat Sanchar Nigam Limited (BSNL) has launched a new prepaid mobile plan –

'Mithram Plus'

– for its customers in Kerala Telecom circle. As per the latest information, the new plan has been launched on 18th December 2019 in Kerala.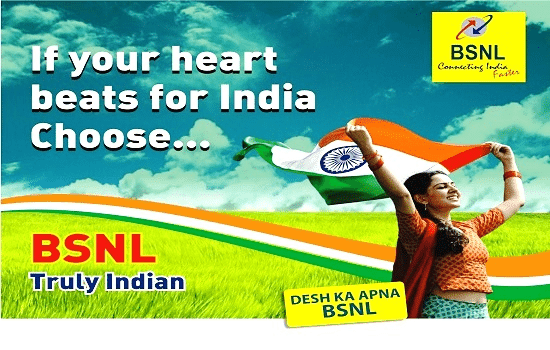 The new

Mithram Plus prepaid plan

offers four times calling freebies and five times data freebies as compared to old Mithram or Deepam plans. The validity the
Mithram Plus
plan will be 90 days however,
the validity of
voice and data freebies will be 20 days.
BSNL authorities has also informed that, existing Plan Vouchers for Mithram (PV 49) and Deepam plans (PV 44) will be withdrawn for new connections and migration. Existing customers in Deepam plan can use Plan Voucher 44
for validity extension.
BSNL Mithram Plus Prepaid Mobile Plan : New Prepaid Mobile Plan from 18-12-2019 on wards exclusively for Kerala Telecom Circle
MRP in Rs. (Inclusive GST)
Rs 109/-
Freebies for new connections (including MNP customers), Migration and validity extension

Voice Freebies: 250 minutes/day any net calls (Local/STD/Roaming including MTNL)
Data Freebies : Total 5 GB Data

All Freebies are applicable for the first 20 days from the date of plan activation.

Voice Tariff (Home & National Roaming after freebies) (Local/STD) (On-net & Off-net)

ALL BSNL calls @ 1.2 Paisa/Second
ALL Other Network calls @ 1.5 Paisa/Second
Video Call charges
Rs 1/min for BSNL
Rs 1.5/min for Other network
Plan validity & Extension
90 Days

Can be extended by recharging plan voucher Rs 109 or through SMS or USSD Short code


SMS Code : PLAN MITHRAMPLUS (send to 123)


USSD Code: *444*109#

SMS (while in Home & National Roaming)
Local BSNL: 60 Paisa/SMS, Local Other: 70 Paisa/SMS


National BSNL: 70 Paisa/SMS, National Other: 80 Paisa/SMS


ISD: Rs 5 / SMS
Data Charges
25ps/MB
Applicability
All New and MNP customers and for migration, Also all prepaid STVs applicable
Freebies are applicable for Validity extension / Migration on recharge of Rs 109. After freebies, charges will be as per base tariff plan. Plan validity will also be extended corresponding to the recharge of applicable STVs.
Note:
New connections (FRC) under PV44 & PV49 and migration to PV44 & PV49 are blocked.

PV44 with freebies is allowed for existing Deepam plan customers for validity extension. Auto Validity extension to PV 44 with freebies is allowed for all plans except PV49 / PV109 / PV136.

Validity extension through Top up and auto validity extension with freebies are allowed for existing Mithram plan customers.

Existing customers under PV44 & PV49 are free to migrate to any plan of their choice.
Dear readers, please share your views and opinions about the launch of new Mithram Plus prepaid plan via comments with us.