As we reported in the last month, BSNL started India's First VoIP Service branded as

WINGS

which will allow customers to make and receive calls without a SIM card.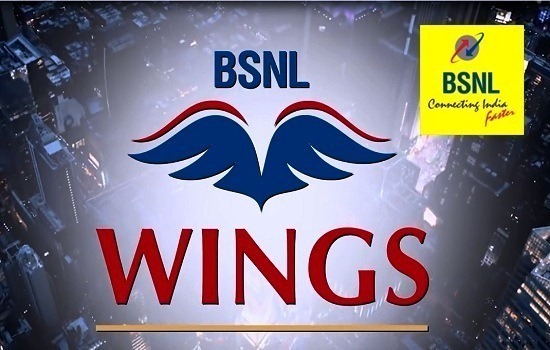 We have been receiving lot of queries from our readers about BSNL Wings Service Registration and Activation process. Now we will describe in detail about BSNL's VoIP Service – WINGS – online activation process. BSNL Wings facilitates Internet Telephone services through Mobile/Laptop using any network's Internet connection.
BSNL Wings Registration & Activation Process
Visit www.bsnl.co.in
Click on 'WINGS SERVICE BOOKING'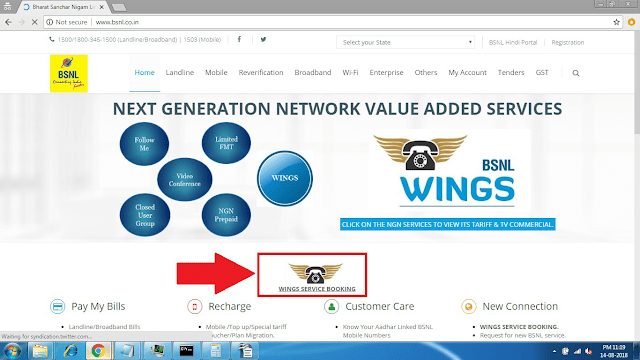 It will open new web page @ https://sancharaadhaar.bsnl.co.in/Wings/Login.do
Select State, Enter Mobile Number (Customer Contact Mobile Number) & Click on 'Verify Mobile Number'
Enter OTP & Click on 'Verify OTP and Submit'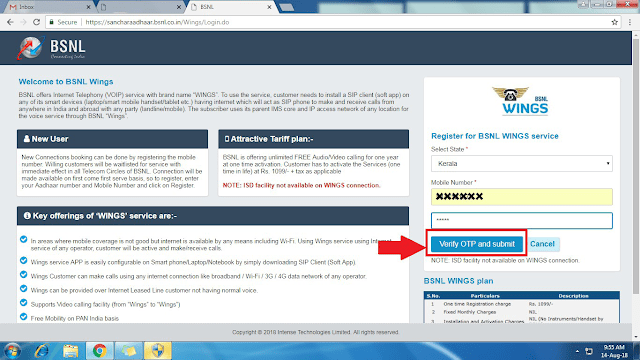 Enter Aadhar Number (UID) and Click on 'Send OTP'
Enter OTP received on your Aadhar registered mobile number and Click on 'Verify and Submit'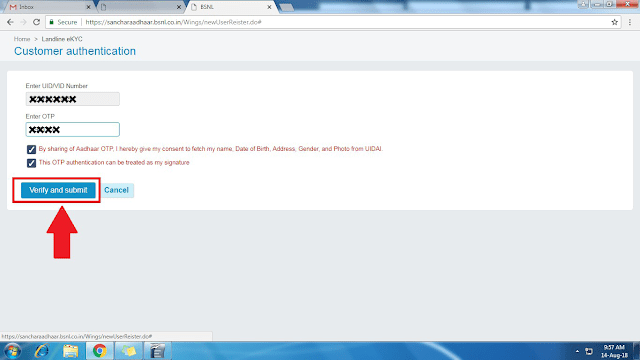 Select Wings Mobile Number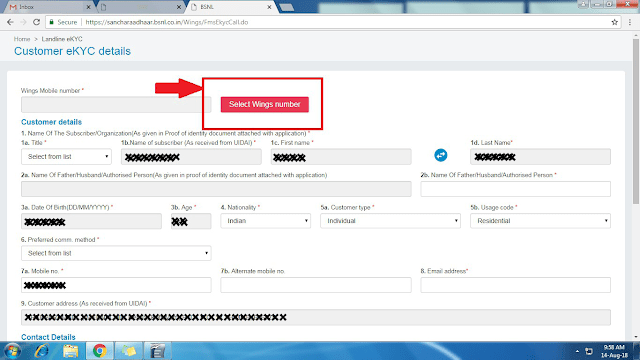 Search and Select your Wings Number and Click on 'Select Number'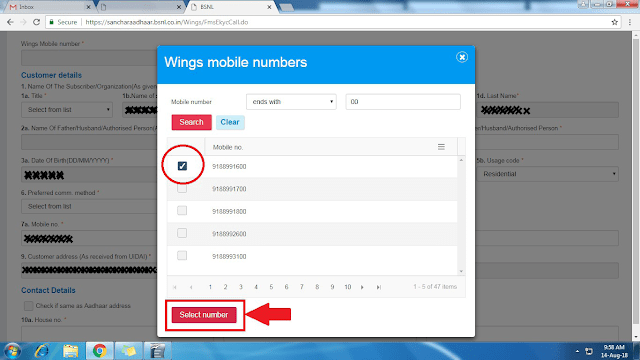 Select / Fill up all relevant fields marked with * and Click 'Next'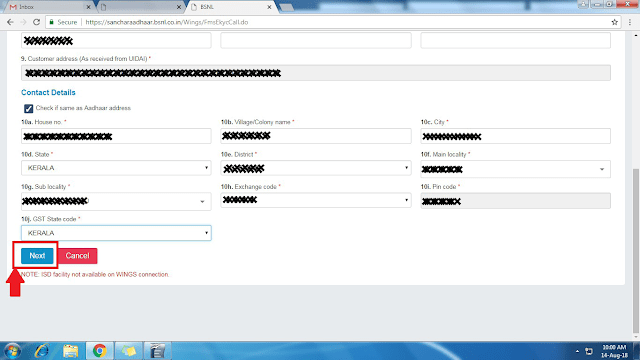 Verify your details and Click on 'Confirm & Pay'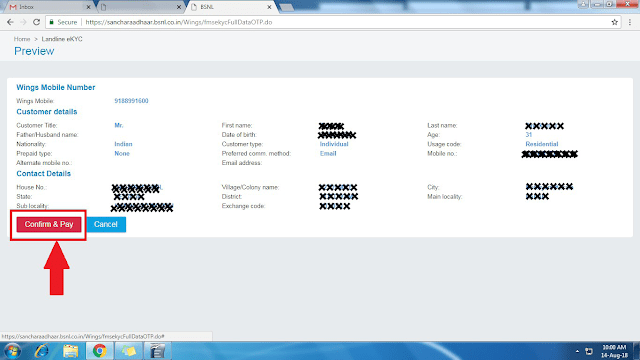 Select payment method and make payment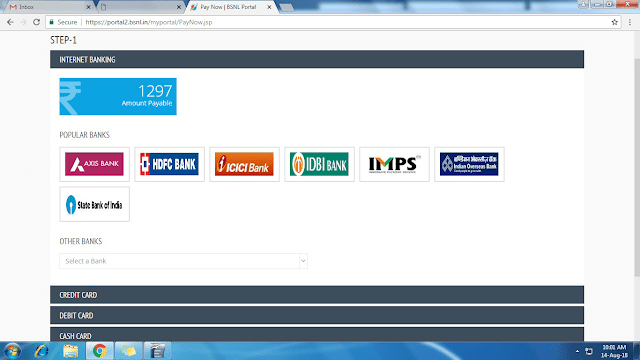 After getting SMS with 16 digit PIN for WINGS Service Activation, visit NGN Customer Portal @ http://ngn.bsnl.co.in
Click on 'Create account in NGN portal'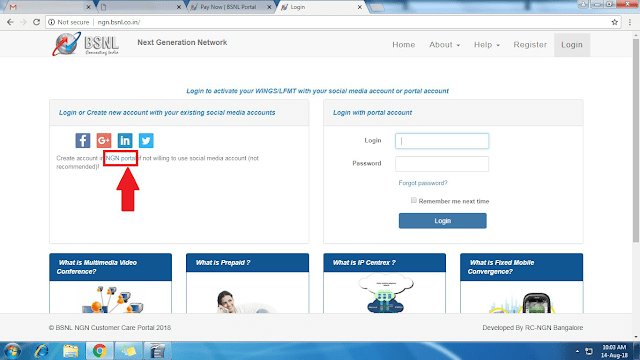 Enter your email address, select a username and password and Click on 'Sign up'

You will receive your username & password for NGN Customer Portal via email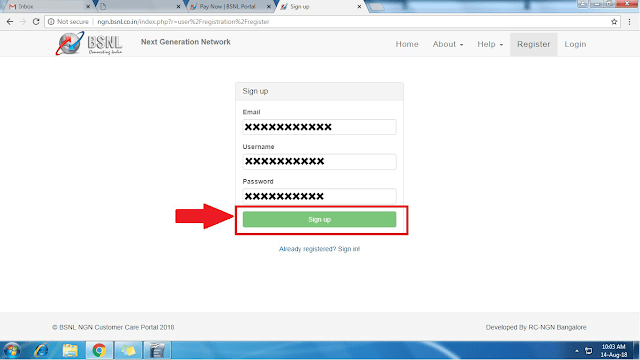 Login with your username & password in NGN Customer Portal

Click on 'Activation' under WINGS/LFMT tab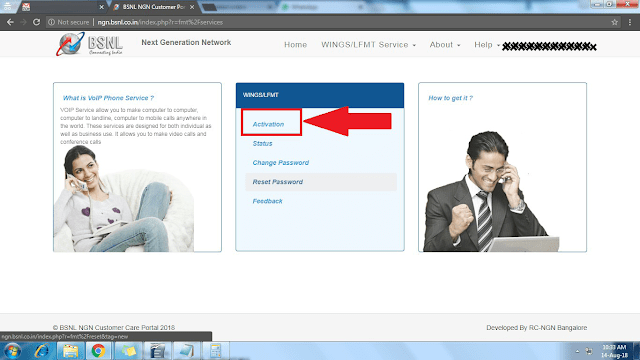 Enter 16 digit PIN received on your mobile number and Click on 'Next'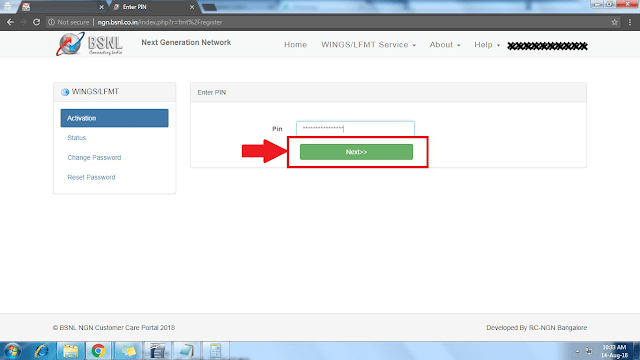 Create a password for WINGS Service
Username will be your WINGS Number prefixed with +91
Click on 'Download and Configure Grand Stream Wave App'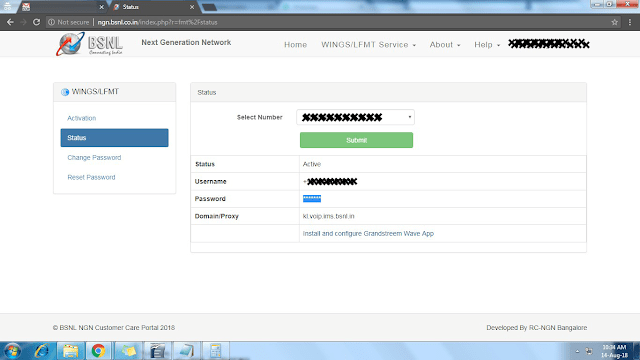 Link to download GS Wave VoIP App for Android and IOS is given.
Download the VoIP App on your mobile / tab .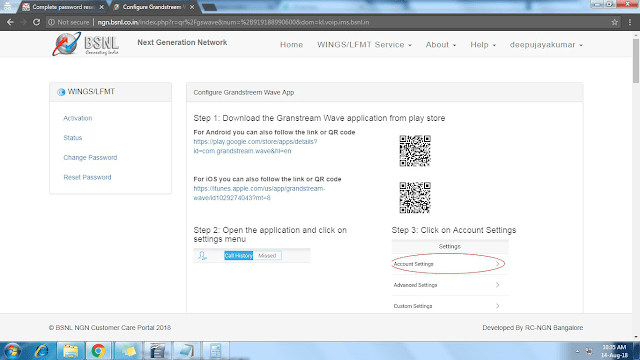 Configuring GS Wave App for BSNL WINGS SERVICE
Open GS Wave App and Click on 'Settings'
Click on 'SIP Account'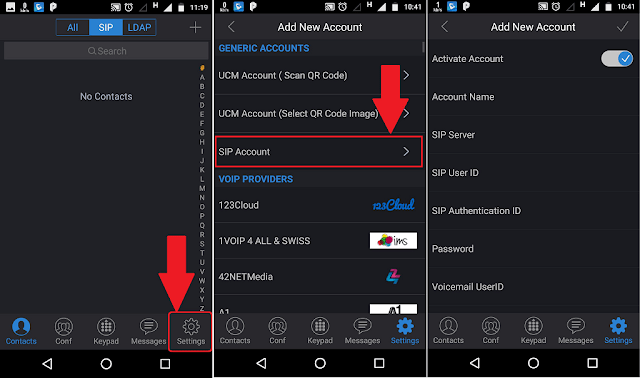 Give Account Name : BSNL
SIP Server : kl.voip.ims.bsnl.in (For Customers in other telecom circles, just see the voip server details displayed in NGN Customer Portal)
SIP User ID : +91 followed by WINGS Mobile number ( Example : +919188990000)
SIP Authentication ID : +91 followed by WINGS Mobile number ( Example : +919188990000)
Password : Enter the password given in NGN Customer Portal after entering 16 digit PIN
In Network Settings → Set Outbound Proxy : 218.248.233.142:80 or kl.voip.ims.bsnl.in:80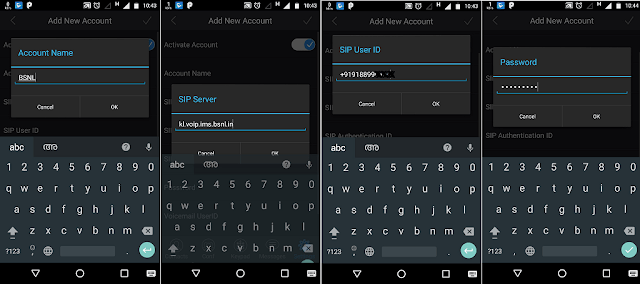 After entering all details, click on the tic mark and complete the SIP Account Addition process
Now you can see a new SIP account 'BSNL' in Green color.
Now your BSNL WINGS Number is configured and you can make and receive calls through GS Wave App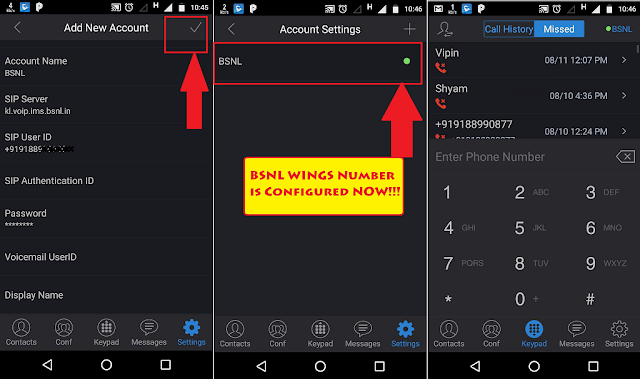 Advantages of BSNL Wings Service are listed below:
No SIM Required.
Video and voice calling facility with Audio conferencing.
One year free calling to any network in India.
Calling Facility in any Wi-Fi Zone.
National and International roaming (Will launch Soon) facility.
Can use on any free internet telephone app / free SIP soft clients and on any operator's internet connection.
The only internet telephone service provider will give better voice quality where mobile signals are poor such as high rise buildings or peripheral areas or deep indoors.
The large phonebook, recording, logging and other features of a Smartphone should utilize for making or receiving landline calls too.
Dear readers, please share your views and opinions about BSNL's Wings VoIP Service via comments with us.