PAN India 3G operator BSNL launched two new annual prepaid mobile plans –

Plan MAXIMUM 999

&

MAHA Plan 949

with unlimited free calls and 1GB/Day unlimited data for its customers in all telecom circles.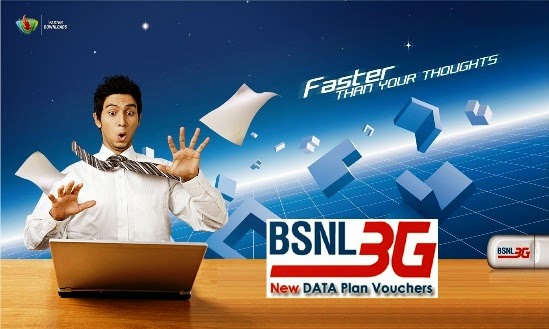 As per the latest information, customers in these new plans may enjoy true unlimited local / STD / roaming voice calls to any network + unlimited data (1GB/Day) + 100 free SMS/Day. Both these plans offer 365 days validity. However, freebies of Plan MAXIMUM 999 will be available for the first 181 days and for MAHA Plan 949 for the first 157 days.
BSNL Plan "MAXIMUM" 999
MRP in Rs. (Inclusive GST)
Rs 999/-
Plan validity (in Calendar Days)
365 Days
Freebies for first 181 days

Data: Unlimited, Speed reduced to 40kbps after 1GB/Day
Voice : Unlimited Local / STD / Roaming calls to Any network (excluding Delhi & Mumbai)
SMS : 100 free SMS any net / Day

Voice Tariff in Delhi & Mumbai

60 Paisa/min
Tariff from 182 to 365 Days

Voice Tariff in Home/National Roaming, Local/STD, Any network

60 Paisa/min
SMS (while in Home & National Roaming)
Local: 25 Paisa/SMS, National: 35 Paisa/SMS, ISD: Rs 5 / SMS
All other charges
As per 'Per Minute Plan' excluding Special Benefit
Applicability
All New and MNP customers, Also all prepaid STVs applicable.
Plan Voucher Freebies are applicable for validity extension / migration / new connection.
Selfcare Keyword
Send sms – PLAN BSNL999 to 123, amount deducted Rs 999/-
BSNL "MAHA" Plan 949
MRP in Rs. (Inclusive GST)
Rs 949/-
Plan validity (in Calendar Days)
365 Days (Not for NE, J&K & Assam)
Freebies for first 157 days

Data: Unlimited, Speed reduced to 40kbps after 1GB/Day
Voice : Unlimited Local / STD / Roaming calls to Any network (excluding Delhi & Mumbai)
SMS : 100 free SMS any net / Day

Voice Tariff in Delhi & Mumbai

60 Paisa/min
Tariff from 158 to 365 Days

Voice Tariff in Home/National Roaming, Local/STD, Any network

60 Paisa/min
SMS (while in Home & National Roaming)
Local: 25 Paisa/SMS, National: 35 Paisa/SMS, ISD: Rs 5 / SMS
All other charges
As per 'Per Minute Plan' excluding Special Benefit
Applicability
All New and MNP customers, Also all prepaid STVs applicable.
Plan Voucher Freebies are applicable for validity extension / migration / new connection.
Selfcare Keyword
Send sms – PLAN BSNL949 to 123, amount deducted Rs 949/-