State run telecom giant, BSNL rolled out

4G Mobile services

in the country. BSNL's 1st 4G Mobile tower in India was commissioned today in Idukki District, Kerala.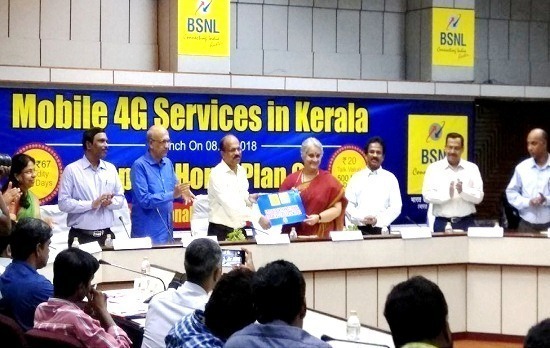 Initially BSNL 4G mobile service will be available at five locations – Udumbanchola Telephone Exchange, Udumbanchola Town, Kallupalam, Chemmanoor, and Senapathi – i
n the high range Idukki district. BSNL is getting into the 4G arena after repeated requests from their customers demanding the same.
The service was commissioned by making the first call to BSNL Chairman and Managing Director
Sri. Anupam Srivastava
today.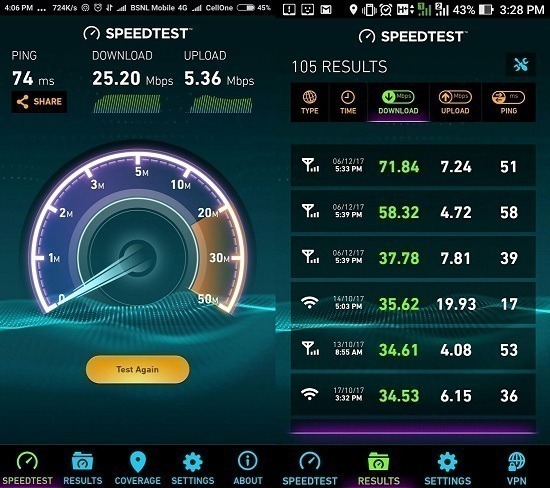 BSNL 4G Speed Test Results @ Udumbanchola, Idukki, Kerala
Sri. P T Mathew, Chief General Manager, Kerala Circle said – "The 4G service will offer higher data speeds leading to a better user experience. Commissioning of the service in other districts in Kerala is expected by this year end and adding the work in this regard is progressing."
BSNL Kerala Circle also launched

prepaid international roaming service in USA & Nepal.

Now, BSNL prepaid
mobile subscribers will be able to avail international roaming facility in the USA in association with T-mobile.
The facility will be beneficial to the ex-patriate keralite population and visitors to the USA.
The roaming facility has also been available in Nepal in a tie-up with N-Cell.
BSNL also launched its new promotional prepaid mobile scheme 'Home plan', which offers unlimited local/STD/BSNL roaming calls to one Kerala BSNL landline number. Click Here to See Details of Home Plan.
Dear readers, please share your views and opinions about the launch of BSNL 4G Mobile Services via comments with us.