On the expiry BSNL Onam Plan on 4th November 2017,
BSNL Kerala Circle
has decided to launch '
Deepam Plan @ ₹44 exclusively for its prepaid mobile customers.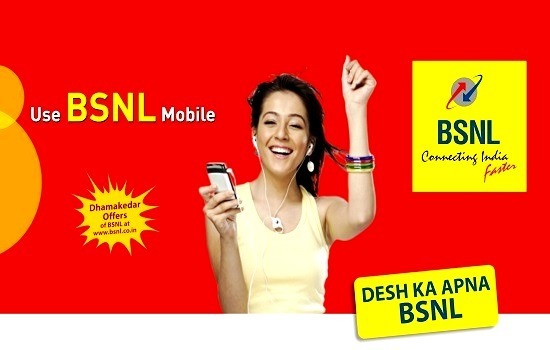 The new plan will be available with effect from 5th November 2017 for a promotional period of 90 days. Initial freebies of Deepam Plan include – Talk Value of Rs 20 in dedicated account + 500 MB data. All freebies are available for the first 30 days after plan activation. Customers may also get reduced call rate to 4 Friends and Famiy numbers (20ps/min to BSNL & 30ps/min to others) + Always full talk time for top ups 110, 200, 500 & 1000.
BSNL Deepam Plan : New Prepaid Mobile Plan from 05-11-2017 on wards exclusively for Kerala Telecom Circle
MRP in Rs. (Inclusive GST)
Rs 44/-
Pulse
Paise/sec
Freebies for new connections (including MNP customers), Migration and validity extension

Talk Value : Rs 20/- in dedicated account
Free data usage : 500MB

All Freebies are applicable for the first 30 days from the date of plan activation.

Voice Tariff (Home & National Roaming after freebies) (Local/STD) (On-net & Off-net)

ALL BSNL calls @ 1 Paisa/Second
ALL Other Network calls @ 1.2 Paisa/Second
Video Call charges
1.2 Paisa/Second
Friends & Family
4 Local Numbers (20ps/min to BSNL & 30ps/min to others)
Plan validity & Extension
180 Days
Can be extended by recharging plan voucher Rs 44 or deducted automatically from main account on expiry of validity, subject to balance availability
SMS (while in Home & National Roaming)
Local: 25 Paisa/SMS, National: 38 Paisa/SMS, ISD: Rs 5 / SMS
Data Charges
1ps/10KB
Always Full Talk Value
Top ups 110, 200, 500 & 1000
Applicability
All New and MNP customers, Also all prepaid STVs applicable
Migration Facility
Allowed without Plan Freebies
All other charges
As per 'Per Second Plan'

Notes:
Activation of Deepam Plan (Plan Voucher 44) is through FRC Only.

Migration of other plans to Deepam Plan / Validity extension is allowed without plan freebies.

The SMS syntax for migrating to Deepam Plan is PLAN DEEPAM to 123.

Friends & Family numbers can be added one by one by sending SMS to 123 using the SMS syntax – FFE 10DigitMobile/LandlineNumber (First being BSNL number)
Dear readers, please share your views and opinions about this latest promotional prepaid mobile plan from BSNL via comments with us.