National telecom backbone, Bharat Sanchar Nigam Limited (BSNL) revised ISD tariff and pulse rate for

Zambia, Vanuatu & Tonga

for its customers in all the circles.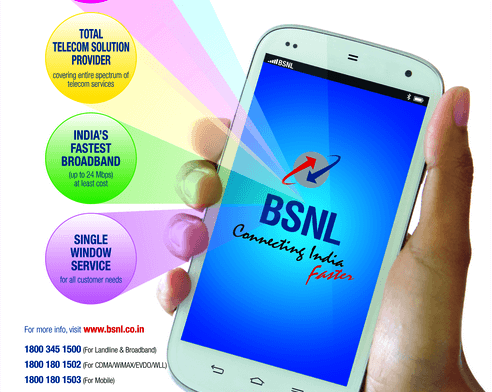 The revised ISD calling tariff will be applicable for (i) Plans with 60 sec pulse duration, (ii) for plans working on MCU basis (metered call units) and (iii) for ISD PCOs. BSNL will be revising ISD tariff as per the latest changes in the international carrier charges and change in dollar rates. Whenever the carrier charges exceed 90 percent of ISD tariff, the PSU will be revising the existing tariff.
Revised ISD Tariff for
Zambia, Vanuatu & Tonga for BSNL Customers in all the circles
| | | | | | | | |
| --- | --- | --- | --- | --- | --- | --- | --- |
| Name of country | Country code | Area code | Existing Tariff (Rs / Min) | Revised Tariff(Rs / Minute) | Existing Pulse Duration in sec for plans based on MCU basis | Revised Pulse Duration in sec for plans based on MCU basis | Revised pulse duration for ISD PCOs ( in secs) |
| Zambia | 260 | 95 | 20 | 30 | 3 | 2 | 1.3 |
| Zambia | 260 | 97 | 20 | 36 | 3 | 1.7 | 1.1 |
| Zambia | 260 | 96 | 12 | 36 | 5 | 1.7 | 1.1 |
| Zambia | 260 | All Other | 12 | 30 | 5 | 2 | 1.3 |
| Vanuatu | 678 | All | 50 | 65 | 1.2 | 0.9 | 0.6 |
| Tonaga | 676 | All | 45 | 71 | 1.3 | 0.8 | 0.5 |