Yes..BSNL has decided to offer Gigabit broadband services to its customers in India. Telecom Minister Manoj Sinha launched BSNL's Rs 330 crore 100G Optical Transport Network (NG-OTN) on 14th July 2017.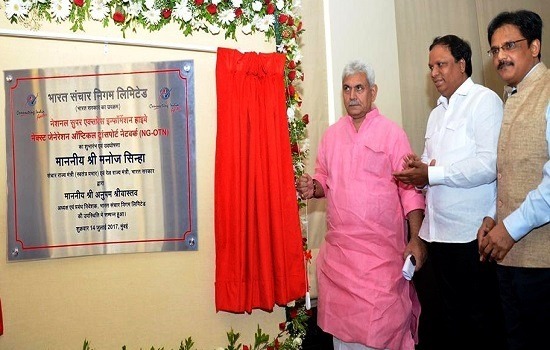 NG OTN will help the PSU to offer broadband plans having 1000 Mbps download speed. Currently BSNL offers maximum download speed of 100 Mbps for FTTH (Fiber Broadband) customers. The new optical infrastructure will provide
99.99% up time and will be covering 100 cities across the country.
The PSU has already set up a Network Operating Centre (NOC) at Bengaluru for round the clock support. BSNL's NG-OTN was set up by M/s Fiber Home Technologies.
Launching the NG-OTN, Hon'ble Telecom Minister Shri. Manoj Sinha said – BSNL has successfully implemented a major project of NG-OTH technology in 44 cities covering state capitals and major cities. Under this project, total 100 major cities including state capitals shall be covered in phased manner during current financial year.
BSNL is offering maximum download speed of 24Mbps for fixed line broadband connections and 100 Mbps for FTTH connections.
With this up-gradation BSNL will be able to provide connection with speed of up to 1 Gbps on FTTH networks in all state capitals and other top cities. This will also help BSNL to offer ultra high capacity internet leased lines.
"This project aimed to enhance existing 10G capacity to 100G capacity of Optical Fibre infrastructure of BSNL. This means now in back-end we will have 10 times more capacity and will be launching new plans with 10 times more speed. This enhanced capacity will help retail customer base of BSNL in landline, FTTH and mobile services," BSNL Chairman and Managing Director Anupam Shrivastava said.
Dear readers, please share your views and opinions about BSNL's 100 Gigabit Next Generation Optical Transaport Network (100G NG-OTN) via comments with us.