BSNL has announced the revision in monthly rental of

Unlimited WiMax Broadband

plan 'HOWI 825' from Rs 825 to Rs 750 with effect from 1st June 2017 in Kerala Circle only.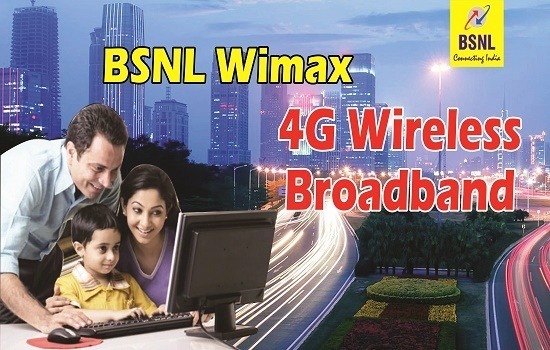 As we reported earlier, BSNL revised monthly rental of almost all WiMax broadband plans with effect from 1st December 2016 in all the circles. At that time, BSNL increased monthly rental to Rs 825 from Rs 725.
Now, as per the special request from Kerala Circle, BSNL authorities has decided to slash monthly rental of Unlimited WiMax Broadband plan to Rs 750/-.
Revised WiMax Broadband plan 'HOWI 825' in Kerala Circle Only from 01-06-2017 on wards
Existing
Revised in Kerala Circle Only
Plan Name
Existing Fixed Monthly Rental in Rs
Plan Name
Existing Fixed Monthly Rental in Rs
HOWI 825
825
HOWI 750 CS5
750