National telecom backbone – Bharat Sanchar Nigam Limited (BSNL) has signed an MoU (Memorandum of Understandings)
with Facebook to provide Express WiFi broadband connectivity in rural India.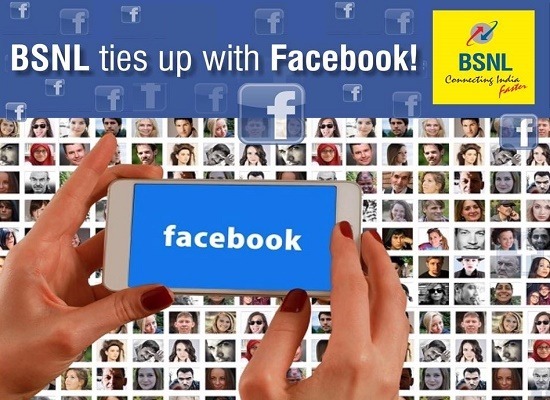 As per the latest information, BSNL will provide bandwidth to Facebook for its Express WiFi project across the country in remote and hilly areas where connectivity is low, which was aimed to reduce the digital divide.
BSNL CMD Shri. Anupam Shrivastava said – "BSNL signed first MoU with Facebook. Under this MoU, BSNL is going to provide back-haul connectivity to various ISPs being served by it. Both organizations will get benefited with their complementary strengths."
Facebook plans to install 20,000 WiFi hotspots across the country under its prestigious Express WiFi project.
Express WiFi was piloted in India in 2015 in more than 25 villages. Facebook has already signed agreements with other
ISPs like
Tikona & Bharti Airtel
for its WiFi project.
Facebook Regional Head Mr.Munish Seth said – "To fulfill the vision of Digital India, BSNL is pleased to announce that it is working with Facebook to provide internet back-haul connectivity for its Express WiFi Program. As a part of this understanding, Facebook's Express WiFi ISP partners throughout India will be able to benefit from the vast reach of the BSNL network to help provide fast, reliable and affordable WiFi internet services to their communities, at even more affordable prices. We look forward to this partnership and working deeper with Facebook to connect India."
Anyone can access Facebook's Express WiFi network by signing up with an Express WiFi retailer and purchasing a daily, weekly or monthly data pack. Customers will then be able to connect to the Express WiFi hotspot, register/create an account, log in and start browsing or use any app on the entire internet as per the purchased data pack.
Dear readers, please share your views and opinions about BSNL's tie up with Facebook via comments with us.