State-owned Bharat Sanchar Nigam Limited (BSNL) has decided to provide connectivity in over 4000 villages in remote areas of Arunachal Pradesh and Assam.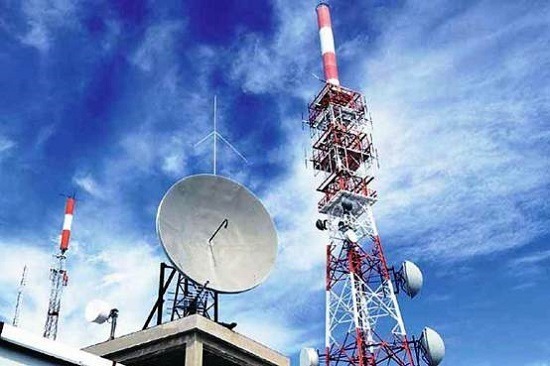 Indian telecom equipment manufacturer Vihaan Network Limited (VNL) has bagged Rs 1648 crore telecom infrastructure project of BSNL. Emerging as the lowest bidder in the tender opened for the first phase of the project yesterday by BSNL, VNL will get whole of Arunachal Pradesh which will be around 70 per cent share in the first phase of the North East mobile Connectivity.

This project is part of the Rs 5,336.18 crore worth Comprehensive Telecom Development Plan for the North-Eastern Region (NER) comprising 8 states which was approved by the Union Cabinet in September 2014. The project envisages providing mobile coverage in 8,621 unconnected villages and seamless coverage along National Highways in the North-East region through 6,673 towers, and will be funded from the Universal Service Obligation Fund (USOF).
The Project earmarked by BSNL for the domestic technology players would give the remaining 30 per cent to second lowest bidder HFCL with around 20 per cent price differential at Rs. 1970 crores, but will be executed at the same price as that of the lowest bid.
VNL, India's leading telecommunication enabler with recognized expertise in indigenously developing end-to-end telecom infrastructure products and solutions has been given the responsibility of creating the infrastructure across bordering state of Arunachal Pradesh while the other partner will execute the project in two districts (Karbi Anglong & Dima Haso) of Assam.
VNL Chairman Mr. Rajiv Mehrotra thanked the government for giving the company an opportunity to partner in a project of national importance and said, "We are deeply honored for becoming a partner for BSNL's project in difficult areas of North East. It is both a challenge and opportunity for the home grown company and we consider the awarding of the project is also the recognition of our work for connecting the Left Wing Extremist areas in 10 states. We are committed to successfully complete the Prime Minister's dream project and wish to express our gratitude to Hon'ble Communications Minister Shri Manoj Sinha and BSNL Chairman Mr. Anupam Shrivastava, for reposing faith on us."
Under the Phase-I of the project, which is to be executed by state owned operator BSNL, 2817 sites are to be installed to cover 4118 remotely located villages and tough terrains in Arunachal Pradesh and two districts of Assam. Projects are to be executed solely through indigenous technology. As per the project condition, the lowest bidder, Vihaan Networks (VNL) in this case, will get to roll out around 1,893 mobile towers in Arunachal Pradesh.
"Today, such a concerted move will also fulfill the government's vision of Make in India and bring in significant indigenization which is the need of the hour. We hope that with the successful completion of this project, the North East states will be seamlessly connected with other parts of the country through mobile coverage."
As part of the project Eco-friendly green Mobile towers will be erected by VNL using its own technology and will be fuelled by solar power.
VNL had also completed successfully a BSNL project last year for creating infrastructure in LWE areas after it bagged the contract as the lowest bidder in December last year for providing voice and data connectivity in the most challenging terrain.
The Union cabinet then chaired by Hon'ble Prime Minister, Shri Narendra Modi had accorded an approval to install and maintain 2,199 mobile towers in naxal affected states. Funding came through the USOF (universal service obligation fund) supported scheme.
Dear readers, please share your views and opinions about this latest news via comments with us.