BSNL has announced the launch of another attractive Unlimited Voice calling offer for its customers in all the circles. As per the latest information, BSNL will be launching a new postpaid mobile plan –

'Dil khol ke bol'

– Plan 599* which offers Unlimited calls to Any network even in roaming & 6 GB* Data.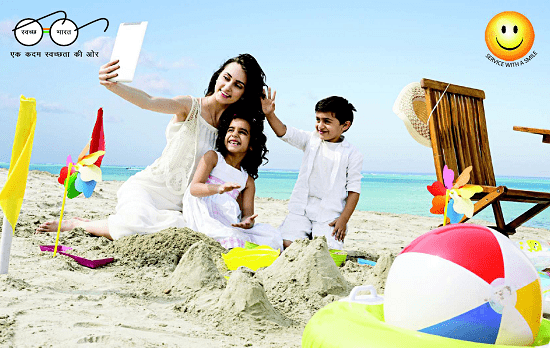 Customers opting this new plan will be offered a discounted monthly rental of just Rs 599/- for first 4
months and after that, Rs 799/- will be charged as plan charges. Customers may also enjoy Double Data usage of 6 GB for first 4 months instead of 3GB data usage which is bundled with plan 799/-.

BSNL's new Unlimied Postpaid Mobile Plan 799 – 'Dil khol ke bol'
Sl No

Particulars

Plan799
( 599 discounted FMC for first 4 months)
1
Initial One Time payment
1.1
Registration Amount in Rs.
Nil
1.2
Activation Charges in Rs.
100
2
Security Deposit in Rs.
2.1
Local +STD
500
2.2
Local +STD+ISD
2000
2.3
Local+ STD+ ISD+ International Roaming
5000
3
Fixed Monthly Charges
in Rs.
799 ( 599 discounted FMC for first 4
months)
4
Freebies per month
4.1
Free Local Calls
Unlimited ( On-net/Offnet both)( Mobile and LL both)
4.2
Free STD Calls
Unlimited
(On-net/Offnet both)
(Mobile and LL both)
4.3
a) Free I/C Calls
while Roaming in Min
Unlimited
4.4
b) Free O/G Calls
while Roaming in Min
NIL
4.5
Free SMS
(Local/National) in Nos
NIL
4.6
Free Data Usage
in Home LSA & National Roaming (MB)
6 GB per month for first 4 months (3 GB
per month afterwards)

4.7
Free Video call (Home LSA)
Nil
5
Pulse rate for Local & STD call
60 sec
Call charges
Rs/Min
5.1
Local Calls
5.1.1
On-net
Free
5.1.2
Off-net
Free
5.1.3
Night Calling
(Own Network)
Free
5.2
STD Calls
5.2.1
On-net
Free
5.2.2
Off-net
Free
5.2.3
Reduced call charges
Free
5.2.4
Night Calling
(Own Network)
Free
5.3
Call Charges
while roaming (Rs./Min)
5.3.1
O/G -Local/STD
Free
5.3.2
I/C
Free
6

SMS Charges in Rs./SMS

(max 160 character)

6.1
Local
0.5
6.2
National
0.5
6.3
International
5
6.4
Local/National
(Roaming)
0.25
7
Video Calls
(Home LSA) in Rs./Min
7.1
Local Video Call
0.7
7.2
STD Video Call
1
8
Video Calls
National Roaming
8.1
Video Call-Local /STD
1.5
8.2
Video Call-I/C
1
9
Data usage charges
(from home LSA & National Roaming) (Ps/10KB)
except APN 'BSNL Stream'
1
10
Data usage charges
(from home LSA & National Roaming) (Ps/10KB)
for APN 'BSNL Stream'
0.25