COAI (Cellular Operators' Association of India) has written letter to TRAI to seek its immediate intervention to stop BSNL's app based VoIP calling service – Light FMT. This is the second time, private cellular operators raised their concern about BSNL's Fixed Mobile Telephony Service.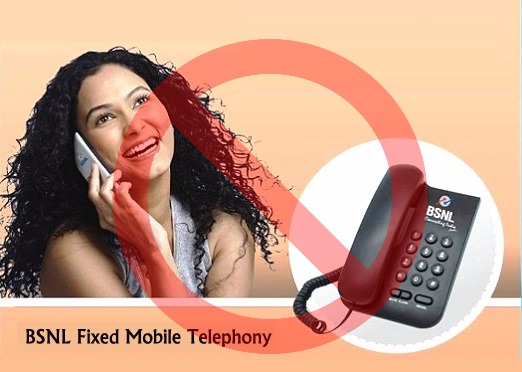 As we reported earlier, BSNL CMD Shri. Anupam Shrivastava launched BSNL's Light FMT service – which is available to all existing and new broadband / Combo customers in all the circles. Under the new service, the customers can make and receive calls while connected to a BSNL broadband modem by downloading the VoIP app onto their smartphones.
BSNL's limited fixed mobile telephony service is an
app-based calling service that virtually turns mobiles into cordless
phone working in sync with landlines to make and receive calls within
home premises.
Shri. Rajan S. Mathews, Director General, COAI, said – "We request TRAI's intervention in issuing an immediate direction to the BSNL for withdrawing this app-based calling service. BSNL's Fixed Mobile Telephony (FMT) service is a restricted but in-principle same version of their FMT service, even though they are marketing it as a distinct service."
COAI argued that, BSNL's new limited fixed mobile service use caller-line identification (CLI) of landlines for making calls from mobiles, and in turn, evade interconnect charges (IUC). This is because, at present there is Zero termination charges are applicable for calls between landlines. Shri. Rajan S. Mathews also argued that, if the service is allowed to continue, other operators with landline number series may also start using the methodology for saving on IUC, leading to major revenue implications.
After COAI's objection, BSNL launched a subdued version of the Fixed Mobile Telephony app (Light FMT) wherein the
service will be applicable within the home premises only. The main
objection from COAI was that BSNL was converting landline phones into mobiles by
this method. So BSNL has limited this service to home broadband. Even with cordless handset, customers can roam around the house, so instead of cordless phone, the app will be there on the mobile which will be connected to landline and most of the calls could be made through that.
Dear readers, please share your views and opinions about this latest news via comments with us.