In line with the Government's vision of making India cashless, National telecom backbone,
Bharat Sanchar Nigam Limited (BSNL) has decided to launch Cash Back Scheme on Online Recharge and M-Wallet service for its customers in all the circles.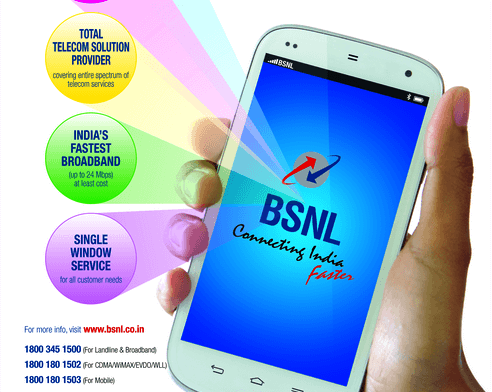 To implement these promotional schemes, BSNL configured Uniform top up MRPs for the entire south zone prepaid mobile customers with effect from 1st January 2017 on wards. The following top up MRPs only will be available after 01-01-2017 for all BSNL prepaid mobile customers in South Zone.
Valid Top up

MRPs available for BSNL Kerala Prepaid Mobile customers from 1st January 2017
Top Up Rs 10 to Rs 1100 (in multiples of Rs 10)

Top Up Rs 1500, 2000, 2200, 2500, 3000, 3300 & 5500.
However, existing Voucher MRPs (Plan Vouchers & Special Tariff Vouchers) will remain as such. It means, customers may top up their number from the above mentioned MRPs only. The above top up denominations are applicable to C-top up as well as Online top up transactions after 01-01-2017.


Dear readers, please share your views and opinions about Configuration of Uniform Top Up MRPs via comments with us.