Sate run telecom major, Bharat Sanchar Nigam Limited (BSNL) has decided to rent out its vacant spaces which are situated at prime locations all over India.
The spaces are ideally suited for Banks, Institutions, Autonomous Bodies, etc.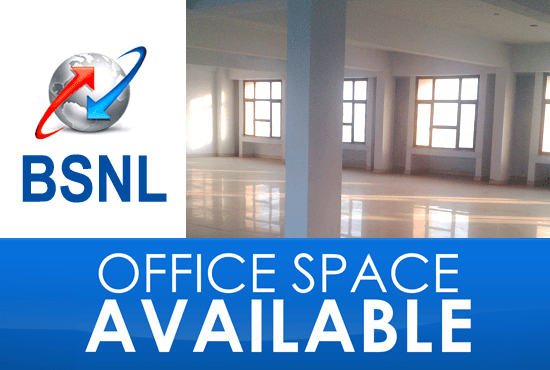 BSNL has decided to monetize its underutilized infrastructure resources which are located at commercially important locations all over India. The PSU will be renting out vacant spaces available in BSNL Buildings in various cities
on lease basis.
BSNL published a link (
http://rent.bsnl.co.in)

on its official website which will give you circle wise and SSA wise list of available vacant
spaces in BSNL Buildings.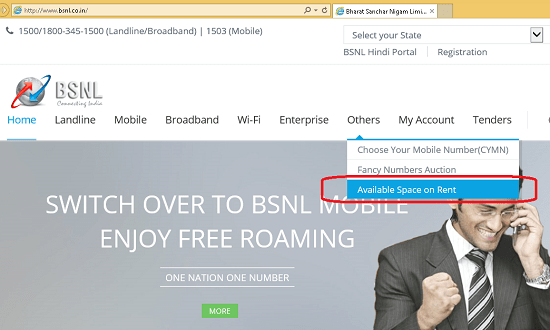 The permissible class of tenants for renting out the vacant spaces in BSNL on lease is as under :-
Central / State Government departments, Central / State Government Public Sector Undertakings

Autonomous bodies, Semi-Government bodies running with the budgetary support of the Government.

Scheduled Banks, both Government owned as well as Private except the Co-operative Banks.

International bodies, and

Reputed Private Companies with annual turnover of not less than Rs. 50 crores at State capitals and Rs. 25
crores at other places during the last three years.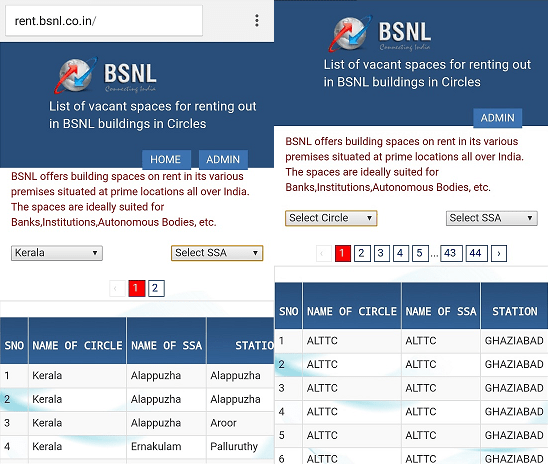 The list is available @ http://rent.bsnl.co.in/ which contains address of location, floor, area, details of contact person and their mobile number along with sample photograph of location. Interested business firms may directly contact the building in-charge for more details.
Dear readers, please share your views and opinions about this latest initiative by BSNL via comments with us.