National telecom backbone, Bharat Sanchar Nigam Limited (BSNL) will get Rs 1250 crore subsidy from Government of India for its rural landline services.
However, the Cabinet has also decided that no further payments on this account will be provided to the PSU in future.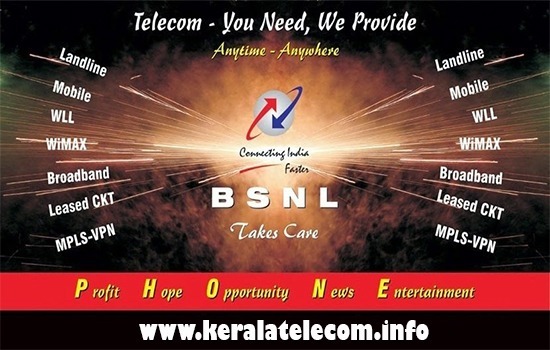 As per the latest information, Union Cabinet has approved the proposal to extend the subsidy support to BSNL from Universal Service Obligation Fund (USOF).
The amount is sanctioned
as a compensation for the deficit incurred by BSNL in operating the rural landline connections provided before 01-04-2012.
BSNL has been regularly asking for financial support of Rs 2,000 crore in return for maintaining its infrastructure in rural areas, where the number of subscribers is too low to make a profit.
The USOF (Universal Service Obligation Fund) was set up in 2002 to compensate any telecom operator who provided telecom services in unprofitable areas for the sake of meeting India's connectivity goals. Private companies have also received USOF subsidies, mostly for mobile operations. Around Rs 8,692 crore has been provided to BSNL as USOF subsidy support till date for its rural wire-line connections.
TRAI had recommended Rs. 1,500 crore subsidy support to BSNL for the period 18th July 2011 to 17th July 2012 and Rs. 1,250 crore for the 18th July 2012 to 17th July 2013. The Telecom Commission, considered the views of the TRAI and USOF. The commission had also carried out of the current status of the infrastructure and based on the finding, Rs 1250 crore subsidy support was recommended to BSNL from USOF.
Dear readers, please share your views and opinions about this latest news via comments with us.