PAN India 3G service provider and state run telco, Bharat Sanchar Nigam Limited (BSNL) has signed PAN India Intra Circle Roaming agreement on 12th September 2016 with Reliance Jio for 4G and 2G services.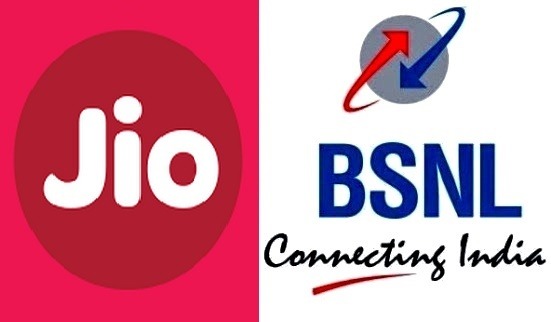 As per the latest information, BSNL customers would be able to use Reliance Jio's 4G services while the latter's subscribers could use the state-run firm's 2G network for making voice calls.
BSNL Chairman and Managing Director Anupam Shrivastava said – "We are focused on creating value for our customers through expanding our outreach as well as strengthening our network capabilities, especially in terms of quality. This agreement should benefit both our customers and create a strong, seamless support for both the networks. We are upgrading our network which should take three months. After this BSNL customers having 4G handset will be able to use Jio's 4G service on rate that both the companies will finalise soon."
BSNL is the only public sector telecom company which is fully owned by Government of India. BSNL is the fifth largest mobile operator having a market share of 8.65% in wireless subscribers with a wide reach in rural areas. This will also help BSNL monetise its huge network capabilities and provide high-speed mobile broadband services to its customers.
Reliance Jio Managing Director Sanjay Mashruwala said – "While we are creating a new-age network of our own, such agreements help our customers to stay connected while roaming. Our aim is to provide cutting-edge digital technology to every Indian through our high-speed 4G-LTE network and this is in spirit of One India."
Read More :BSNL and Vodafone signed PAN India 2G Intra-Circle Roaming pact to enhance Customer Experience
Dear readers, please share your views and opinions about BSNL's strategic alliance with Reliance Jio via comments with us.