State run telecom major, Bharat Sanchar Nigam Limited (BSNL) has decided to issue FREE BSNL SIM card for foreign nationals arriving in India on e-Visa at various International Airports at BSNL's own counter at International Airports.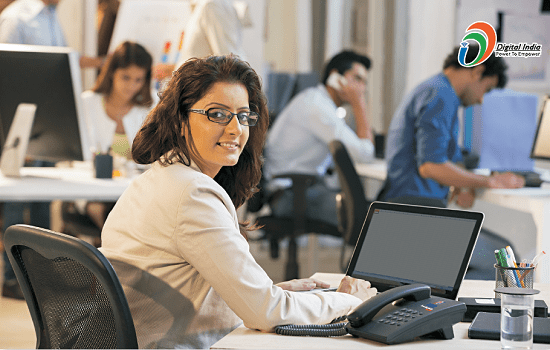 The move is aimed at projecting India as a global tourist
destination among foreign travellers as well as addressing the security
concerns. As per the latest information, BSNL would be launching the scheme from September end 2016, as the Home Ministry has already given approval to provide BSNL SIM cards to foreigner tourists when they land in India.
Ministry of Tourism has requested to co-ordinate with Ministry of Civil Aviation for providing space, power and other infrastructures at all International airports free of cost for opening BSNL POS / Kiosks at these locations.
Tourism Minister Shri. Mahesh Sharma said – "We had a number of meetings with the Home Ministry with regard to providing SIM card to foreigner tourists when they land in India. The ministry has finally agreed to our proposal."
The SIM card will be preloaded with talk time amount, will come with a 'welcome kit' which would also consist of maps, tourism booklets with information about various tourist destinations and details of whom to contact in case of emergency.
Procedures are to be followed for establishing/activation of BSNL SIM card sold to foreign nationals arriving in India on e-Visa at International Airports
E-Visa tourist will present his e-Visa and passport for issue of free SIM card and Welcome KIT.
BSNL official will issue Free SIM along with 'Welcome Kit' and take acknowledgement slip duly signed by the foreign natonal.

Copy of passport and e-Visa is to be taken while getting signed acknowledgement from e-Visa tourist.
This acknowledgement slip is to be preserved for future use.
The initial validity of SIM will be 30 days and there will be No International Roaming facility. This will carry a nominal free talk value of Rs 50/- and free 50 MB data.
Initially this SIM will have only facility of sending SMS only.
Customer will be required to send SMS of format ACT <VISA NO><EXPIRY DATE dd/mm/yy> to 9440087000 for activation of Incoming/Outgoing/data & other facilities on SIM.
BSNL's inventory management system (Sancharsoft) will send closure request if Visa Validity is less than 30 Days.
BSNL telecom circles needs to make arrangement for Printer cum Copier, Tables & chair for BSNL POS (Point of Sale) at International Airports.
A Mobile App based activation procedure is being developed and will be intimated separately.
Dear readers, please share your views and opinions about this latest news via comments with us.