PAN India 3G service provider, Bharat Sanchar Nigam Limited (BSNL) has signed an agreement with M/s Microsoft for sale of BSNL's mobile services bundled with Microsoft's products.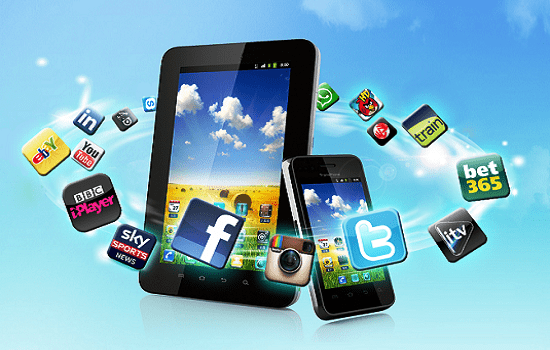 As per the latest information, BSNL will be providing bundled offers with the following Mocrosoft Mobile handsets : Nokia-105, Nokia-108, Nokia-130, Nokia-215, Nokia-222 and Nokia-230. BSNL bundled offers include 200 Minutes free calls per month for 3 months, 1 GB free 3G data per month for two months etc. The validity of bundling coupons will be 12 months.


BSNL's Device Bundled Offers with Microsoft Handsets
Sl No

Particulars

Bundling Coupons Applicable for Tablet / Smartphone
Bundling Coupons Applicable for Feature phone
1
Price of Bundling Coupons (Exclusive of Service Tax)
Nil
Nil
2
Free Data per month
1 GB
Nil
3
Free Voice Calls (BSNL Network) per month in Minutes
Nil
200
4
Validity of Freebies in months
2
3
5
Plan activation through existing plan voucher
Any prepaid General Plan
Any prepaid General Plan
6
Shelf life of bundling coupon
12 Months
12 Months
7
Validity of bundling coupon
12 Months
12 Months
Note: Rs 100 initially to be deducted from the main account of the customer and then bundling offer will be activated
The above Device Bundling Coupons will be applicable with effect from 26-08-2016. The above free data is to be allowed at the time of activation of new customers. For existing customers,
the bundling offer may be activated upon deduction of Rs. 100 from main account balance. The freebies
offered with plan voucher will be added with the freebies offered with the Device Bundling Coupon and to
be consumed within the period mentioned in the table from the date of activation.
M/s Microsoft will not use BSNL brand name and logo on M/s Microsoft's devices and on the packaging box. However, M/s Microsoft can use the BSNL logo on the sticker of freebies offered by BSNL.
BSNL's franchisees' and Vendor's distributors will purchase GSM devices directly from the vendor. They will sell these devices to end customer as per prevailing market rate only after bundling the specified Device Bundling Coupons with it. The vendor will be responsible for the warranty & after sale service of bundled devices. Details of After Sales Service Centers (ASCs) will be provided by the Vendor at points of sale and also in BSNL call centers.
Read More: BSNL regularized promotional 3G Combo STV 1402 across all telecom circles with immediate effect
Dear readers, please share your views and opinions about BSNL's device bundled offers via comments with us.