Telecom Regulatory Authority of India (TRAI) has released The Draft Telecom Consumers Protection (Tenth Amendment) Regulations,
2016 for public consultation inviting comments of the Stakeholders.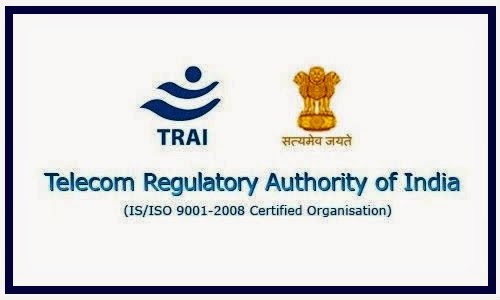 The present regulatory regime governed by TCPR-2012 allows Telecom Service
Providers to offer data services in the form of Special Tariff Voucher (STV) either
exclusively or in combination of other tariff items with a maximum permitted validity of
90 days.
Requests have been received in TRAI seeking longer validity for data-packs (i.e, Special Tariff Vouchers with only data benefits) primarily to address the concern of marginal consumers of wireless Internet who prefer lower denomination data packs with longer validity.
After examination of various aspects of the issue, the Authority feels a longer
validity of 365 days instead of the current 90 days could be beneficial for marginal
consumers, first-time users and price-sensitive consumers. The proposed amendment
to the TCPR thus, envisages that an STV with "data only" benefits would be allowed to
be offered for 365 days validity instead of maximum 90 days allowed now.
The set of new prepaid consumers on any service provider's network comprises of the
following categories:
First-time mobile consumers; and

Consumers who have migrated from some other service provider's network.
A significant portion of both of the afore-mentioned categories of consumers are
relatively more price sensitive than an average pre-paid consumer. The service providers
devise strategies to serve such consumers through cheaper tariffs to ensure long-term
loyalty. Nevertheless, such consumers keep looking for more attractive offers in the
market. As a result, the churn-rate for such consumers is much higher than the churn-rate of average prepaid consumers and apparently the average lifetime of a new prepaid
mobile connection is in the range of six months to a year.
It is expected that allowing "data only" STVs to have validity up to 365 days, would
provide more flexibility to the service providers to offer innovative data products. The
consumers, who use less of data services than average and those, who are presently
not using any data services are likely to be the primary target consumers of such longer
validity STVs. If the service providers make available attractive products of this kind,
many first-time data users would be induced to try consumption of data services as they
may not be required to activate voucher frequently because of longer validity. This is
likely to boost Internet penetration in the country and, in turn, would reap socioeconomic
benefits to the country.
Such STVs providing
"data only" benefits must satisfy all conditions of a STV as specified in TCPR, 2012
including that these shall not be offered in denominations of Rupees 10 or multiples
thereof. The stakeholders are requested to furnish their comments on the Draft
Telecom Consumers Protection (Tenth Amendment) Regulations, 2016.
Dear readers, please share your views and opinions about this latest news via comments with us. Whether longer validity data packs will increase internet penetration in India?