State run telecom major, Bharat Sanchar Nigam Limited (BSNL) has started digitalizing its partner network by launching two new Mobile Apps –

'Retailer App'

and

'e-CAF App'

exclusively available for BSNL retailers in all the circles.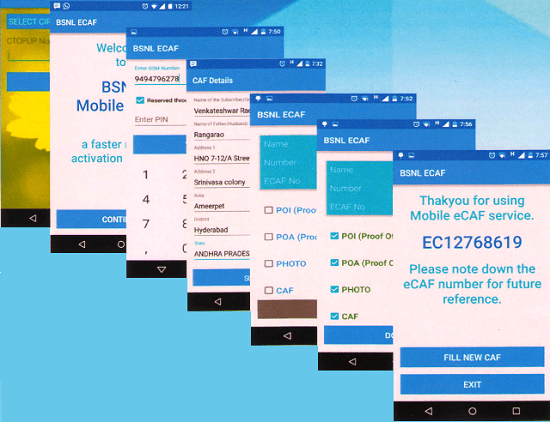 As we reported earlier, the PSU started developing
these new mobile apps
exclusive for its channel partners – Franchisees / Retailers / RDs
since January 2016. Both these apps were officially launched by BSNL on 24th May 2016 in an attempt to increase its SIM sales through retailer network.
What is BSNL 'Retailer App' ?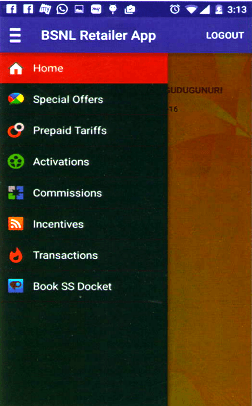 'Retailer App' is a mobile app only for BSNL channel partners through which many features such as – Special Offers, Incentives/Commission, transactions history, activations etc. can be accessed round the clock. BSNL already started sending SMS invites to its retailers with download link of Retailer App.
Key features of
BSNL 'Retailer App'
Easy Installation through Sancharsoft Web App.
Access to information on available Vouchers for mobile
customer like Top Up, STV and Plan Vouchers.
View the Special Offers introduced by Circle or BSNL
Corporate Office.
View number of activations for past three months and
List of numbers activated for the current month
Information on the commission amount, type and its
status for the last five months.
Information on various incentive Schemes available.
Access to last 7 days transactions through CTOP UP.
Support from BSNL Teams through docket booking.
Retailer Login and Dashboard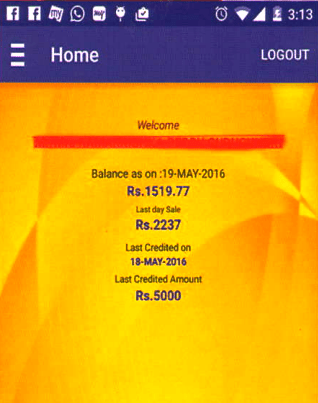 Retailer login is a secured by OTP sent to the registered CTOP UP
Number. Successful login will display the Dashboard which will
show information like:
Last Credited Amount and Date
Other Menu options available in BSNL 'Retailer App' are explained below:
Special Offers:

Displays the current available special
offers for BSNL Mobile Customers.
Prepaid Tariffs:

Displays all the available prepaid tariff
vouchers for BSNL Mobile Customers.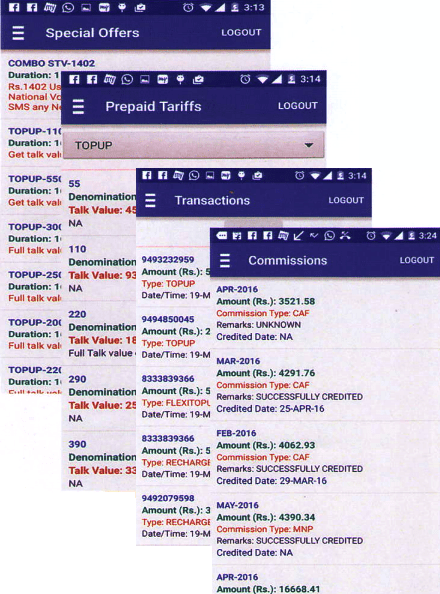 Activations:

Enables Retailer to view total number
activations done for last three months and List
numbers activated for the current month.
Incentives:

Enables Retailer to view incentive
available periodically
Commissions:

Retailer can check the status of all types of
commissions paid to them for the last three months.
Transactions:

Retailer can view the transactions day wise for
last 7 days.


What is BSNL 'e-CAF App' ?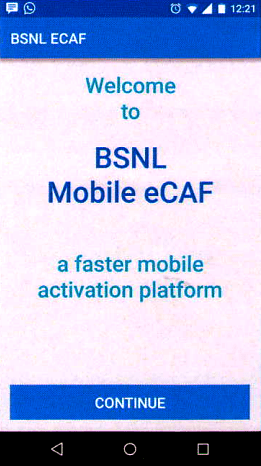 BSNL 'e-CAF App' is a Mobile SIM activation and Customer Acquisition Form (CAF) handling software package for new prepaid connections. It enhances the Prepaid SIM activation process so as to avoid delays associated with collection of CAF from Channel partners and SIM activation.


In the current Process the Connection can be activated only after data entry in the
Sancharsoft, Physical verification of CAF / Documents (POl, POA) by BSNL Customer Service Center, followed
by Tele-verification. Since current process involves Physical movement of CAF from
Retailer to Franchisee and then to BSNL.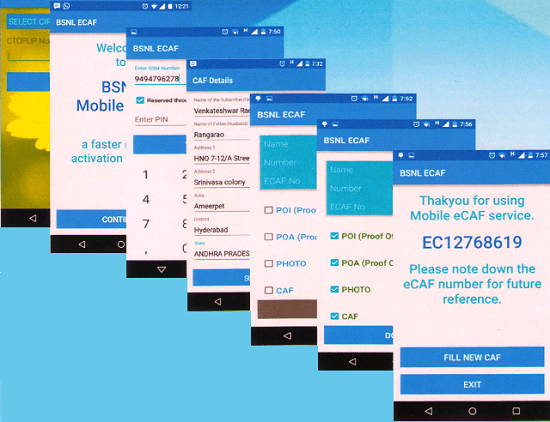 The proposed e-CAF App will allow CAF data entry at point of sale along with
capturing images of Photo, CAF, POI & POA. Then it will be available online to BSNL CSC
for verification of CAF/POl/POA and further activation thereby accelerating the SIM
activations.
This app is also integrated with BSNL inventory management system – Sancharsoft – for SIM inventory, plan selection, activation etc for further processing.
BSNL e-CAF App – Workflow
Capturing of Photo, CAF,POI & POA
Activity at BSNL Customer Service Center
The list of CAF submitted by Franchisee / Retailer through e-CAF App will be displayed separately to BSNL CSC in a menu option in Sancharsoft system. The further process is same as in present practice. The status of Mobile e-CAF activation will be sent to Franchisee and Retailer through SMS.
How to download BSNL Retailer App and e-CAF App ?
BSNL retailers having active C-Top Up number may contact their Franchisee Office / BSNL Franchisee Manager to get more details and support in downloading these new mobile apps.
Dear readers, please share your views and opinions about this innovative initiatives taken by BSNL to boost its SIM sales via comments with us.